11 juin 2018
Il y a de très nombreux mois que je cherchais un modèle de Journey Girls que je ne trouvais nulle part. Deux copines françaises chanceuses en ont trouvé sur le Bon Coin, mais ici, il n'y en avait aucune, ni en local ni sur Ebay. Il s'agissait de Mikaella Limited Edition Holiday 2014, sortie à l'époque en version blonde et version brunette :
It's been many, many months since I was looking for a Journey Girls model that I could not find anywhere. Two lucky French girlfriends found some on the Bon Coin, but here there were none, either locally or on Ebay. It was Mikaella Limited Edition Holiday 2014, released at the time in blond and brunette version: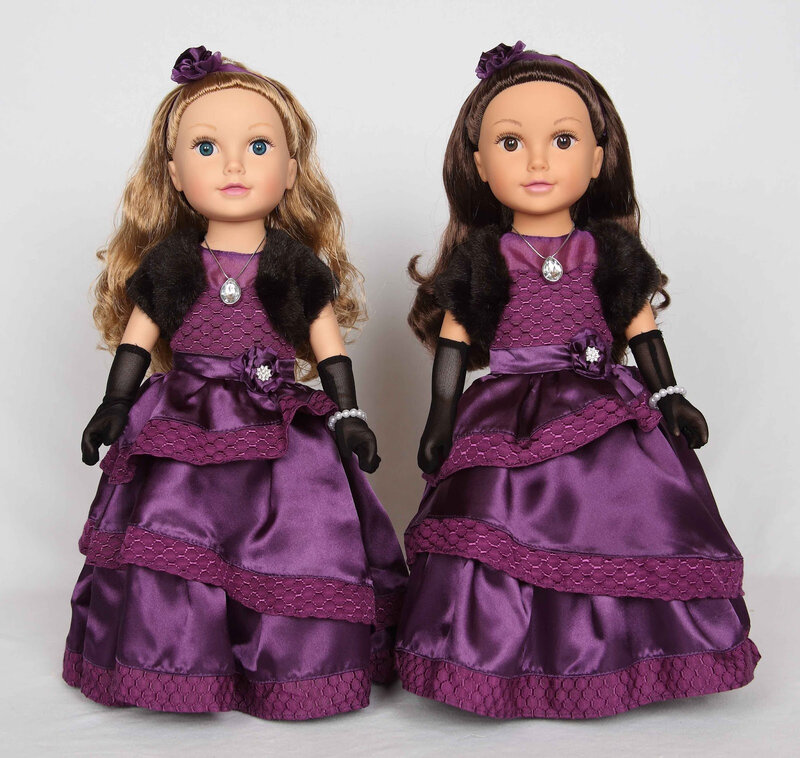 (photo de http://journeygirladventures.blogspot.com/p/mikaella.html)
J'avais 2 Mikaella blondes aux yeux bleux (achetées selon mon habitude sur des petites annonces à prix tout doux), mais pas la brunette aux yeux de braise qui me faisait tant envie.
De guere lasse, j'ai décidé de tenter quelque chose. C'était risqué, mais qui n'essaie rien n'a rien, n'est-ce pas ce que dit le dicton !!!
Donc, j'ai pris une des 2 blondes, et .................................. j'ai coloré ses iris avec un stylo-feutre à alcool indélébile (marque BIC, modèle Mark it, c'est dans le genre des feutres Sharpie) couleur brun.
Et... tadadam ! voici le résultat :
I had 2 Mikaella blue-eyed blondes (bought as usual on low-priced ads), but not the fiery-eyed brunette that made me so eager.
I was so tired I decided to try something. It was risky, but trying nothing has nothing, is not that the saying goes !!!
So, I took one of the 2 blondes, and .................................. I colored his irises with an indelible alcohol felt pen (mark BIC, Mark it model, it is in the type of Sharpie markers) brown color.
And ... tadadam! Here is the result :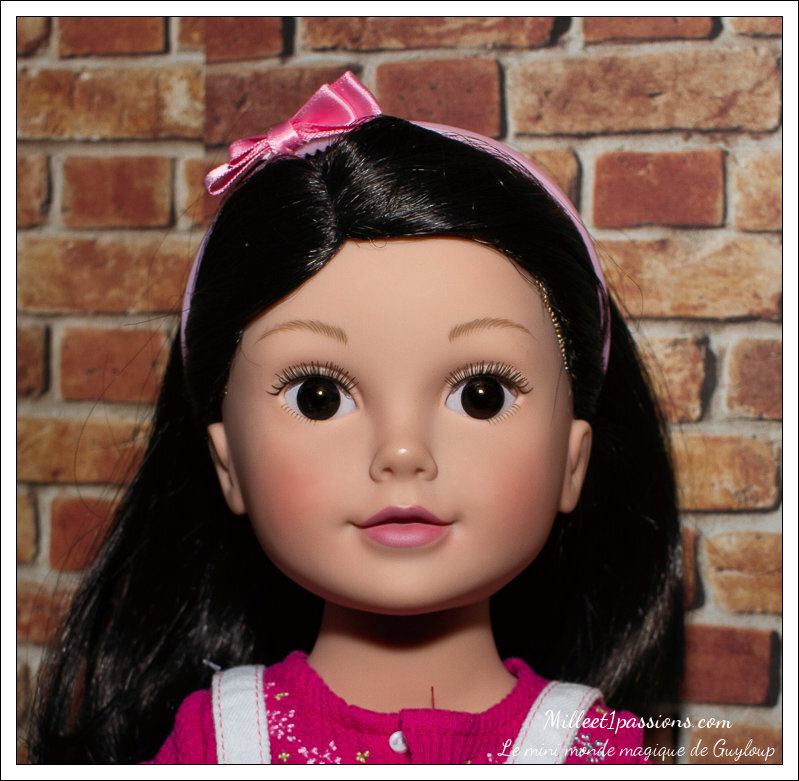 Il me reste à trouver une perruque ressemblant à celle de la véritable Mikaella brunette, car je n'aime pas celle-ci avec ses cheveux raides (que j'ai mal placée en plus, car on aperçoit des cheveux blonds sur la droite).
It remains for me to find a wig resembling that of the real brunette Mikaella, because I do not like it with her straight hair (which I misplaced more, because we see blond hair on the right).
Du coup, j'ai fait la même chose à la 2e Mikaellea blonde, mais avec un stylo-feutre mauve... et la voici avec de superbes iris bleu violet.
So, I did the same thing to the 2nd blonde Mikaellea, but with a purple felt pen ... and here it is with beautiful purple blue iris.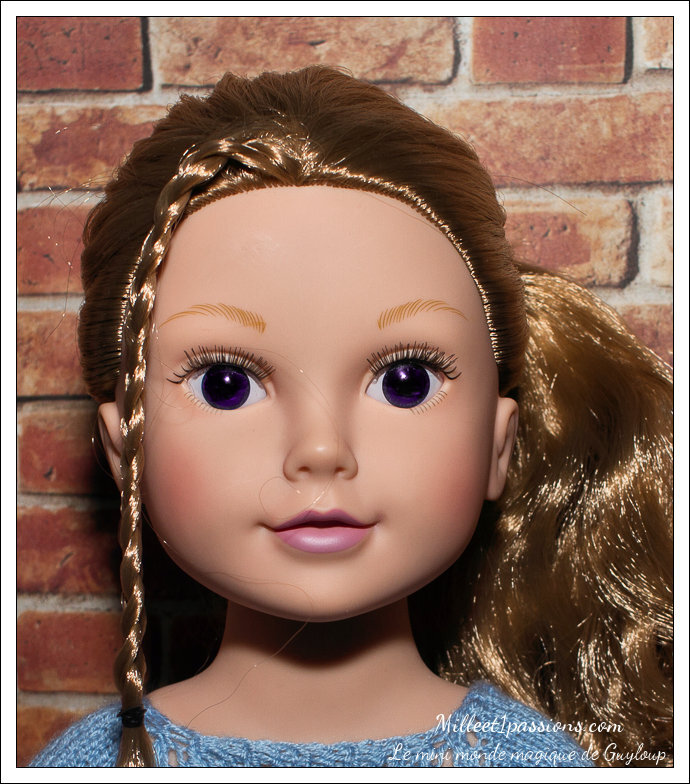 (désolée pour le cheveux en plein milieu de son visage ! sorry for the hair in the middle of her face !)
J'espère que cela pourra donner des idées à celles qui voudraient changer la couleur des yeux de leurs demoiselles... Si c'est le cas : attention : restez à l'intérieur de liris, sans aller jusqu'au bord, cela suffit, et évite de risquer de toucher la paupière inférieure ou supérieure, ce qui serait dramatique avec un feutre indélébile.
I hope this can give ideas to those who would change the color of the eyes of their young ladies ... If so: be careful : stay inside liris, without going to the edge, this is enough , and avoids the risk of touching the lower or upper eyelid, which would be dramatic with an indelible pen.
♥♥♥