26 octobre 2017
Il y a longtemps que vous n'aviez pas vu Candice et Colin.
Les voici dans leur cuisine. Elle range les courses qu'elle vient de rapporter.... voyez la question de Colin, et la réponse de Candice !
It's been a long time since you've seen Candice and Colin.
Here they are in their kitchen. She puts away the grocery shopping she has just brought back ... see Colin's question, and Candice's answer !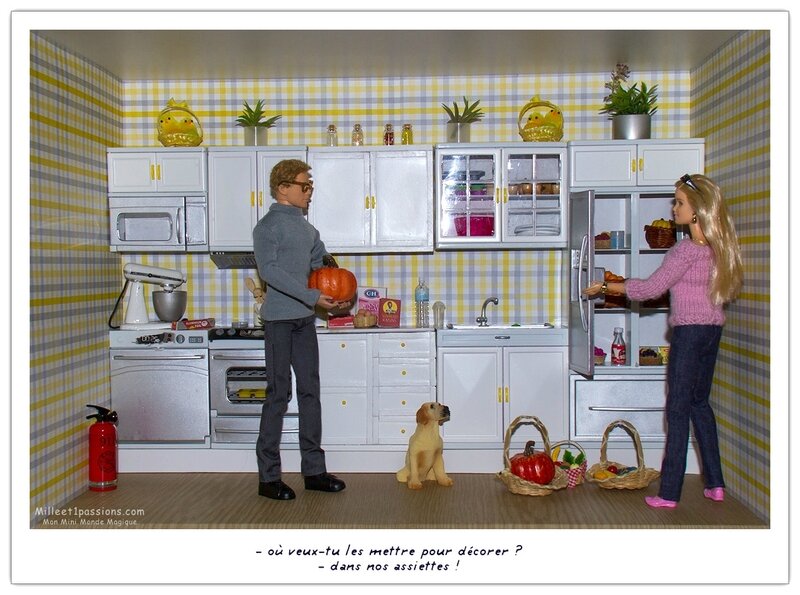 Qui dira encore que les femmes n'ont pas le sens pratique ?!!
Who will say that women do not have practical sense ?
À bientôt, See you soon,
♥♥♥