30 décembre 2017
Comment sait-on que c'est l'hiver ? en regardant les animaux !
How do we know it's winter? watching the animals !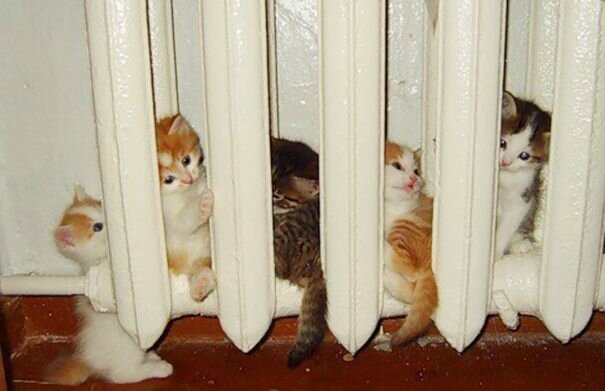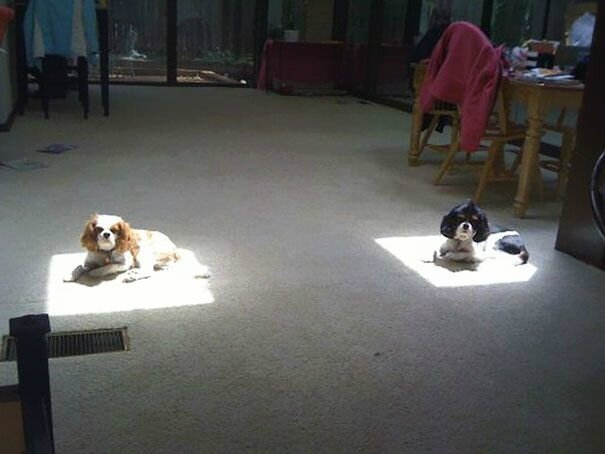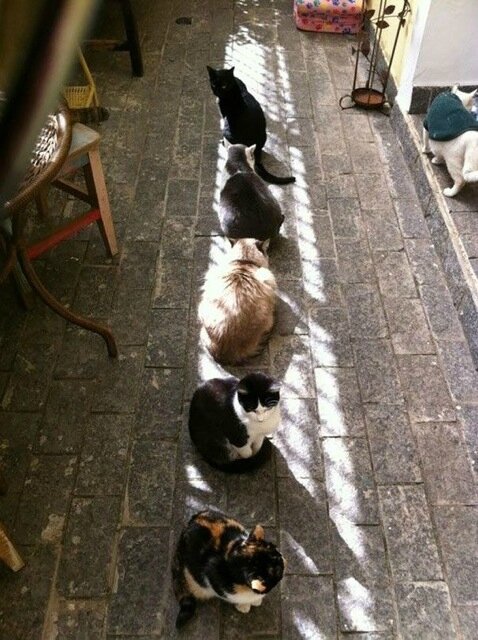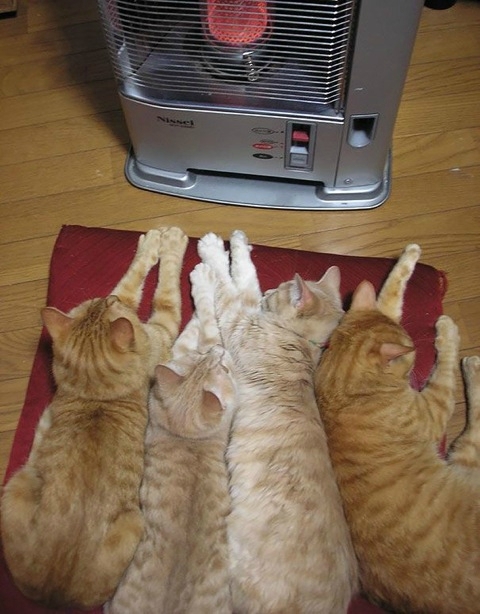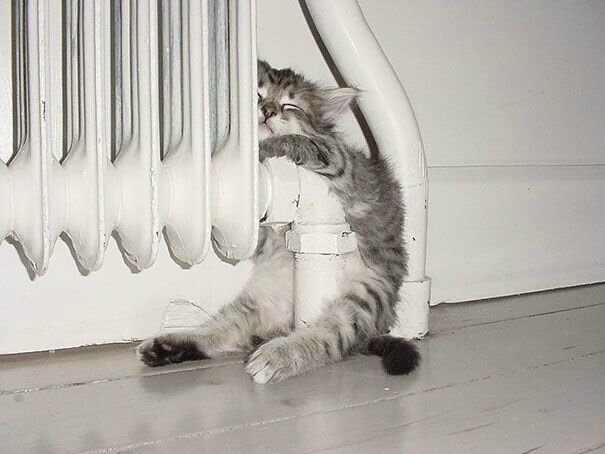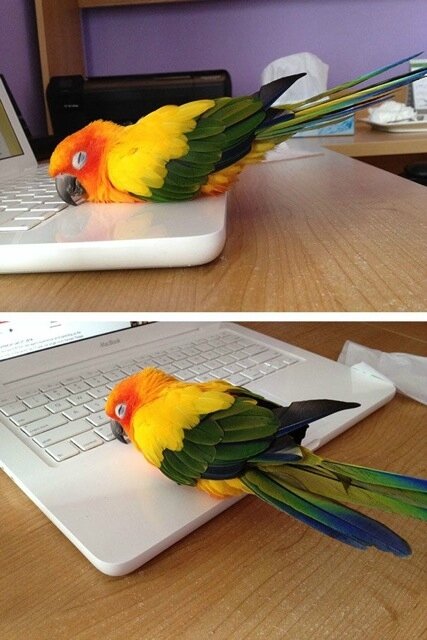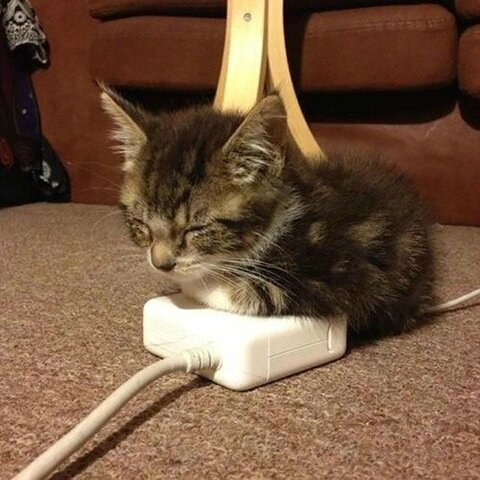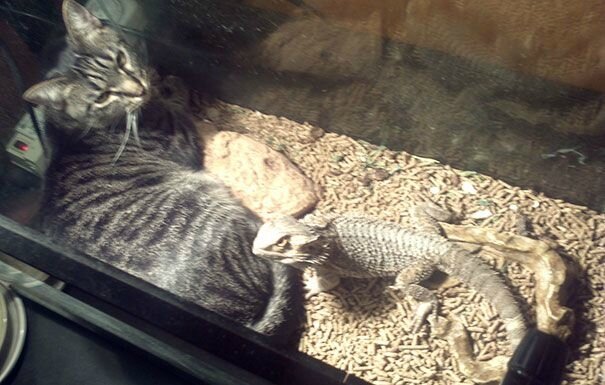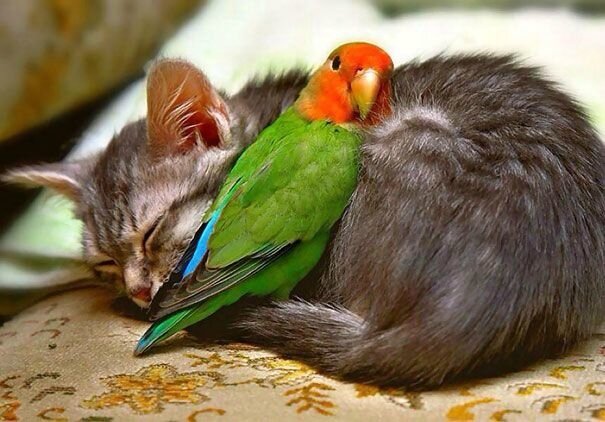 Pas fous les animaux, ce ne sont pas eux qui iraient risquer une broncho-pneumonie pour aller faire du ski !
Not crazy, the animals, they are not the ones who would risk a bronchopneumonia to go skiing !
Passez une belle dernière journée de 2017 !
Have a nice last day of 2017 !
♥♥♥
29 décembre 2017
Puisque la vague de froid a décidé de continuer, Jordana, Callie-Ann et moi-même, avons décidé de sortir quand même.
Et voici une photo de nous trois, emmitoufflées, mais pas congelées !!
Since the cold wave decided to continue, Jordana, Callie-Ann and I decided to go out anyway.
And here is a picture of us three, muffled, but not frozen !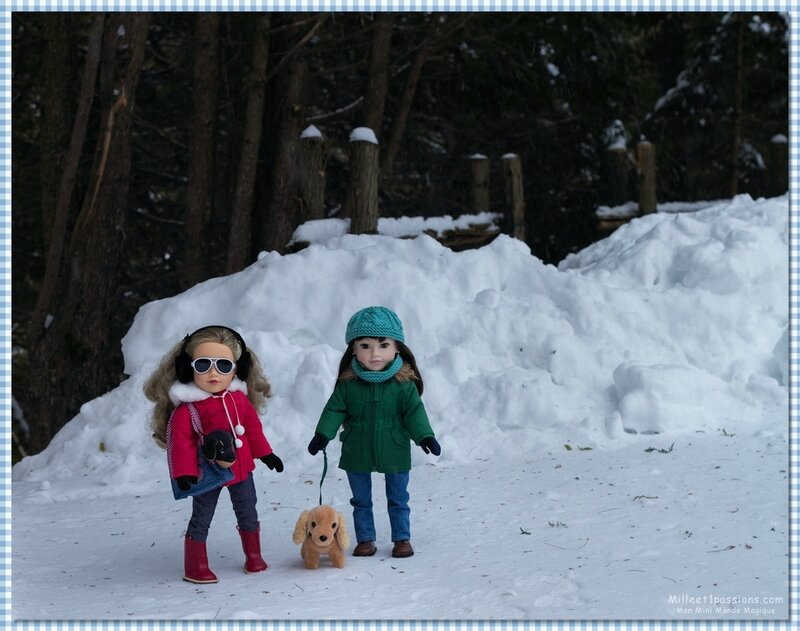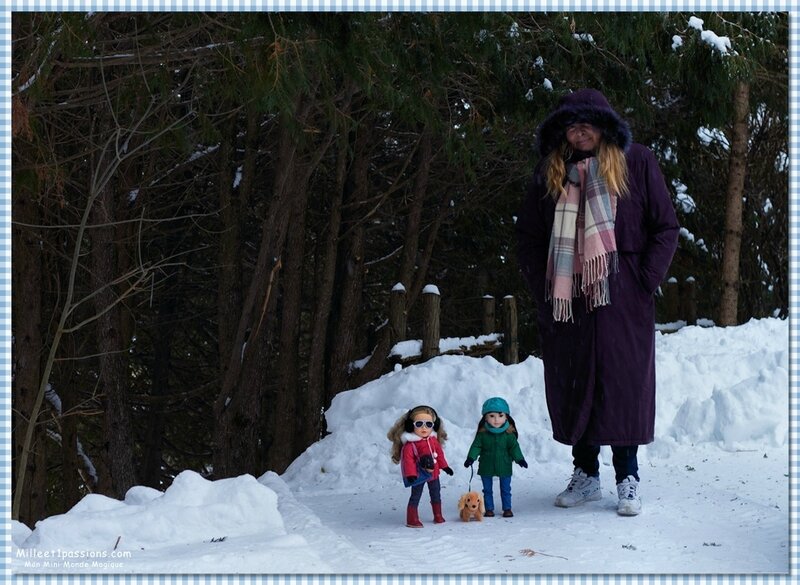 À bientôt, See you soon,
♥♥♥
26 novembre 2017
Cet après-midi Jordana et Kelsey sont allées promener leurs chiens ; ou plus exactement, Kelsey a promené son chien, et Jordana a porté le sien, pour ne pas changer, mais au moins, elle avait les bras libres avec son nouveau "sakachien".
This afternoon Jordana and Kelsey went for a walk with their dogs ; or more exactly, Kelsey walked her dog, and Jordana carried hers, not to change, but at least she had her arms free with her new bag.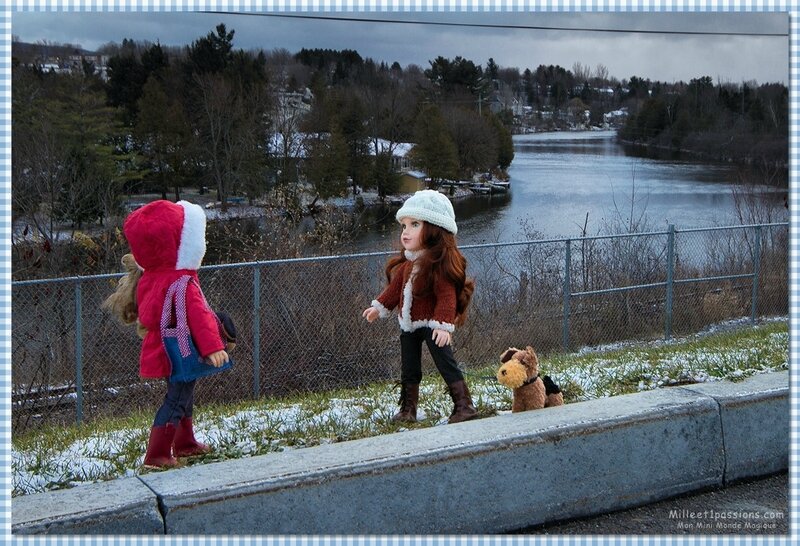 Toutefois, il faisait -6°C, et ces demoiselles ont ronchonné qu'elles avaient froid aux mains, et ont suggéré que je leur tricote des gants..... et voilà, un peu de travail en plus qui m'attend !
However, it was 21°F, and these ladies grumbled that they were cold hands, and suggested that I knit them gloves ..... and here, a little more work that awaits me !
À bientôt, See you soon,
♥♥♥