27 novembre 2017
Comme vous vous en souvenez peut-être, j'ai déjà transformé des poupées filles en poupées garçons (voir ICI et ICI ).
Cette fois, je voulais un garçon noir.
Je m'interrogeais sur les cheveux : comment les couper, et les friser.... et j'ai trouvé la solution en 3 mots : couper, raser, coller.
Comme pour les autres garçons, j'ai acheté une poupée fille de My Life as (marque des poupées 18 pouces/45 cm du supermarché Walmart), que voici :
As you may remember, I have already turned dolls girls boys dolls (see HERE and HERE).
This time, I wanted a black boy.
I wondered about the hair : how to cut, and curl .... and I found the solution in 3 words: cut, shave, paste.
As for other boys, I bought a girl doll from My Life as (brand of dolls 18 inches / 45 cm Walmart supermarket), here: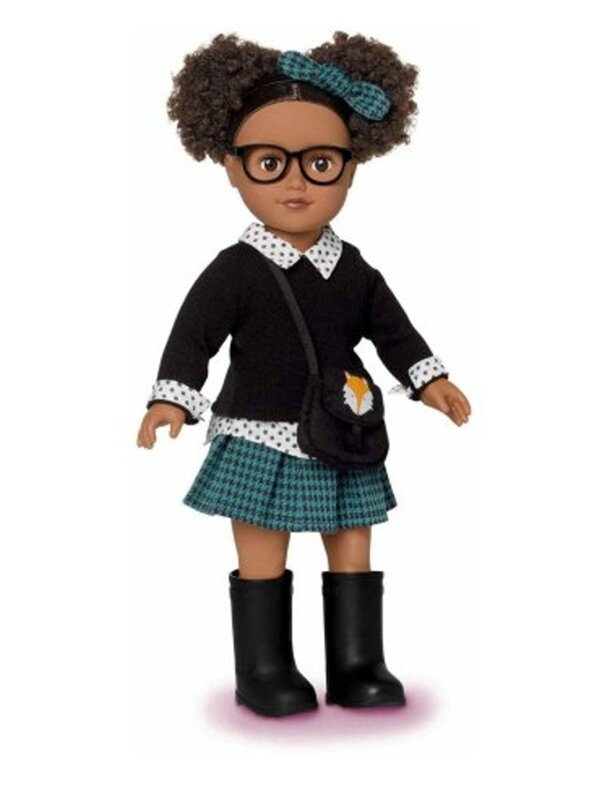 J'ai coupé les couettes sur toute leur partie frisée :
I cut the tips of the hair on all their curly part: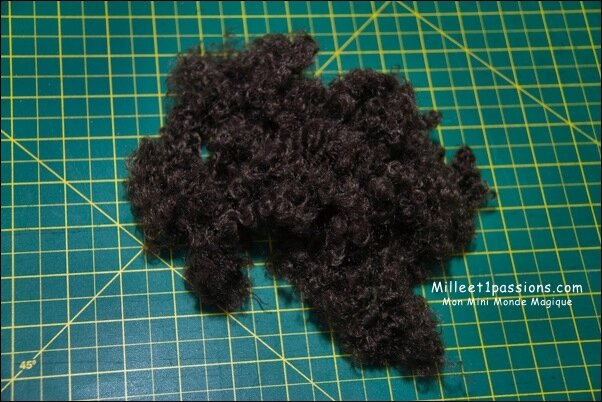 J'ai ensuite rasé totalement la tête de la poupée,
j'ai pris ensuite de la colle Tacky Glue (le flacon doré ; elle devient transparente au séchage),
et j'ai collé les cheveux coupés (en appuyant fortement à plusieurs reprises régulièrement pendant une heure).
Comme pour les autres garçons, j'ai effacé les cils, le fard à joues et le rouge à lèvre, épaissi les sourcils, et recoupé les cils trop longs.
I then completely shaved the head of the doll,
I then took Tacky Glue glue (the golden bottle, it becomes transparent on drying),
and I stuck the cut hair (pressing strongly several times regularly for one hour).
As for the other boys, I erased the lashes, the blush and the lipstick, thickened the eyebrows, and cut the eyelashes too long.
Et voilà le résultat : Chavonne vous présente Thomas, son petit cousin :
And here's the result: Chavonne introduces you to Thomas, her little cousin :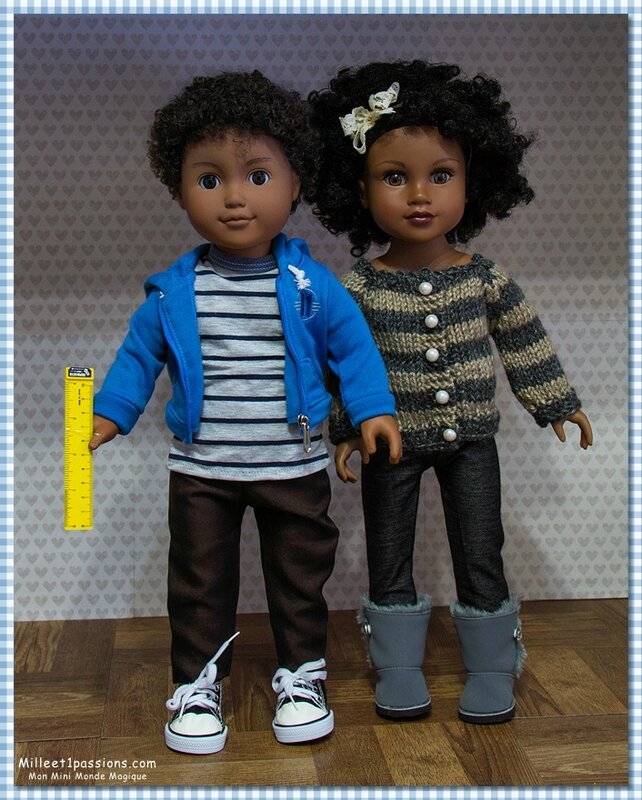 Gros plans sur ce ravissant jeune homme :
Close-ups of this lovely young boy :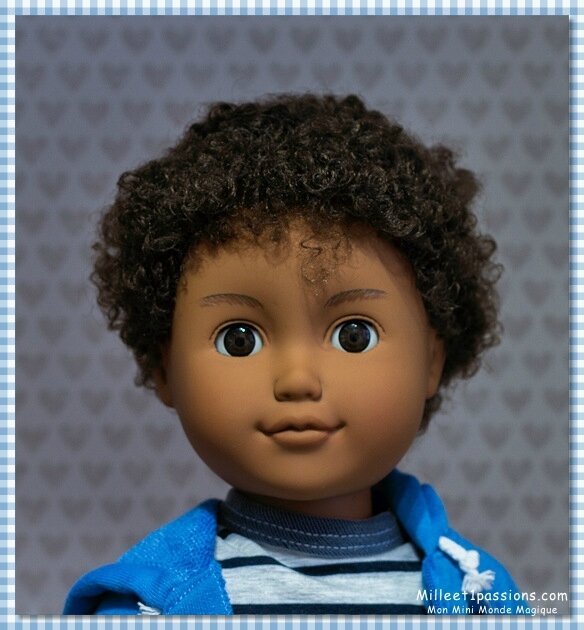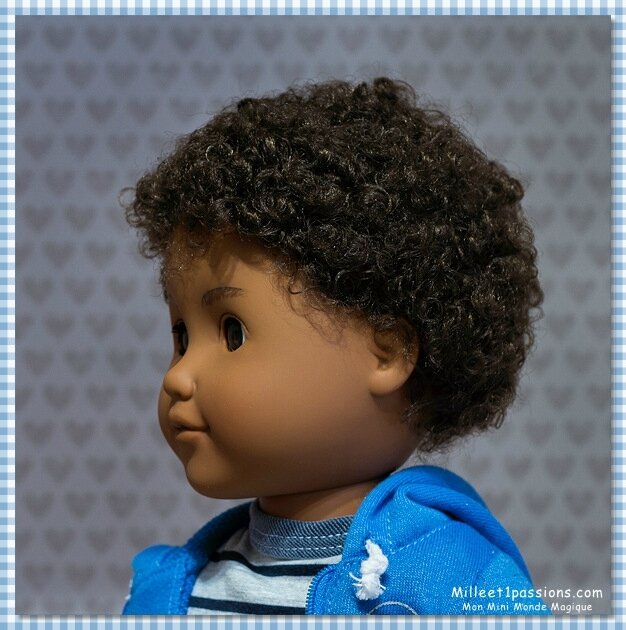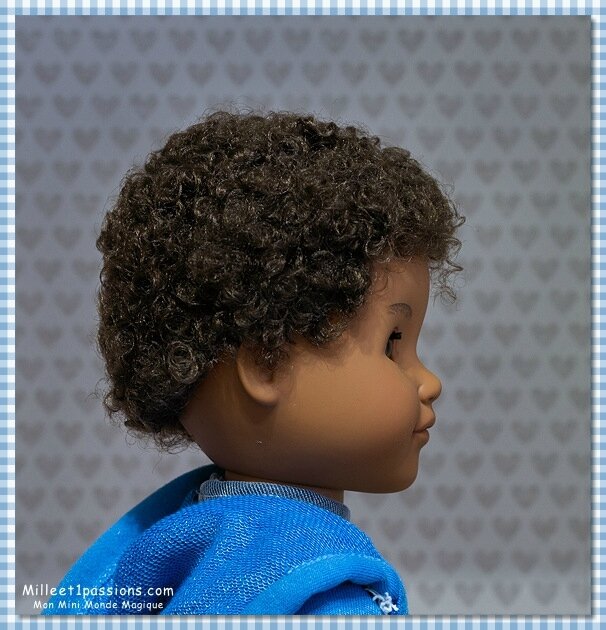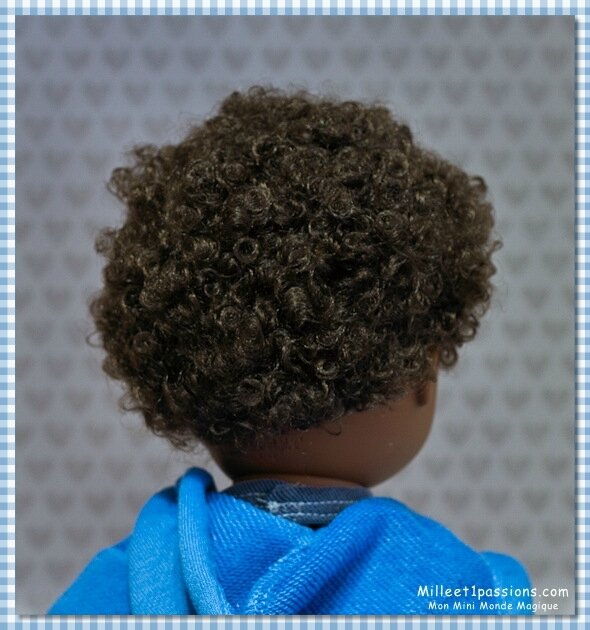 À bientôt / See you soon,
♥♥♥
03 septembre 2017
Je voulais un garçon dans ma série de grande poupées "pour la couture et les balades photo", mais les seuls que je voyais étaient un peu trop chers à mon goût.
J'ai donc regardé quelles poupées de 45 cm (18 pouces) avaient l'air suffisamment "massives" pour ne pas être trop efféminée, et j'ai choisi une poupée "My Life" vendue au supermarché Walmart, qui était ainsi :
I wanted a boy in my series of big dolls "for sewing and photo walks", but the only ones I saw were a little too expensive for my taste.
So I looked at what 45 cm (18 inch) dolls looked "massive" enough not to be too effeminate, and I chose a "My Life" doll sold at the Walmart supermarket, which was as follows: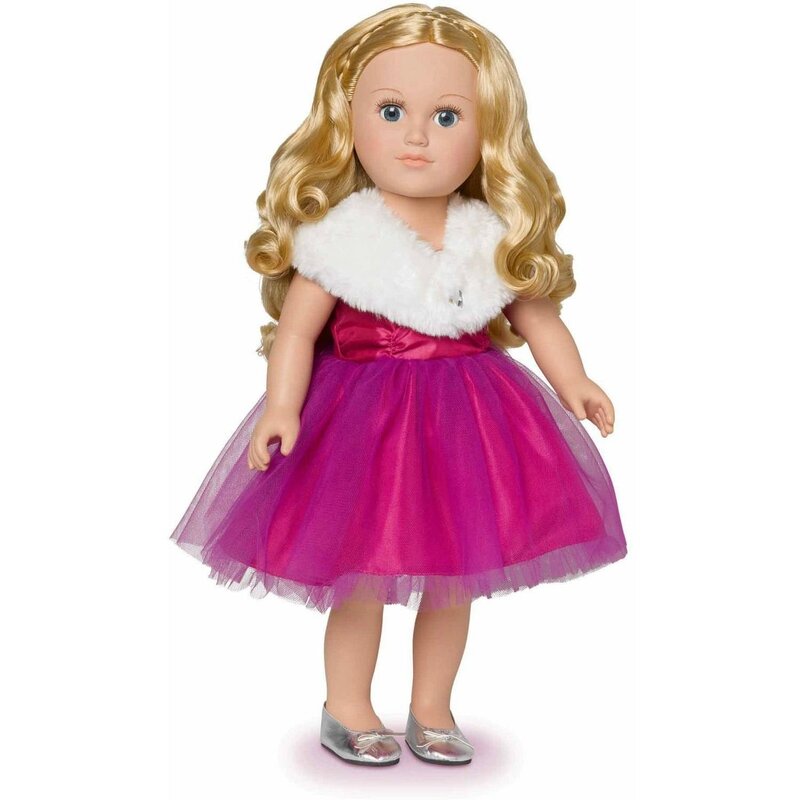 Et j'ai joué au coiffeur pour garçon avec un peigne et des ciseaux.... pas si simple finalement ! mais bon, je suis assez satisfaite du résultat quand même (il faut dire que je déteste les coiffures style militaire pour les hommes, qu'ils soient enfants ou adultes, j'aime les cheveux relativement longs).
Je lui ai ensuite retiré le rouge à lèvre, réduit les cils, et voilà : je vous présente donc Jonathan, accompagné de sa soeur Meredith (que vous avez déjà vu dans des messages précédents).
And I played the boy hairdresser with a comb and scissors .... not so simple finally! but I'm quite satisfied with the result anyway (I must say that I hate military style hairstyles for men, whether they are children or adults, I like relatively long hair).
I then removed the lipstick, reduced eyelashes, and here it is : I present Jonathan, accompanied by his sister Meredith (whom you have already seen in previous messages).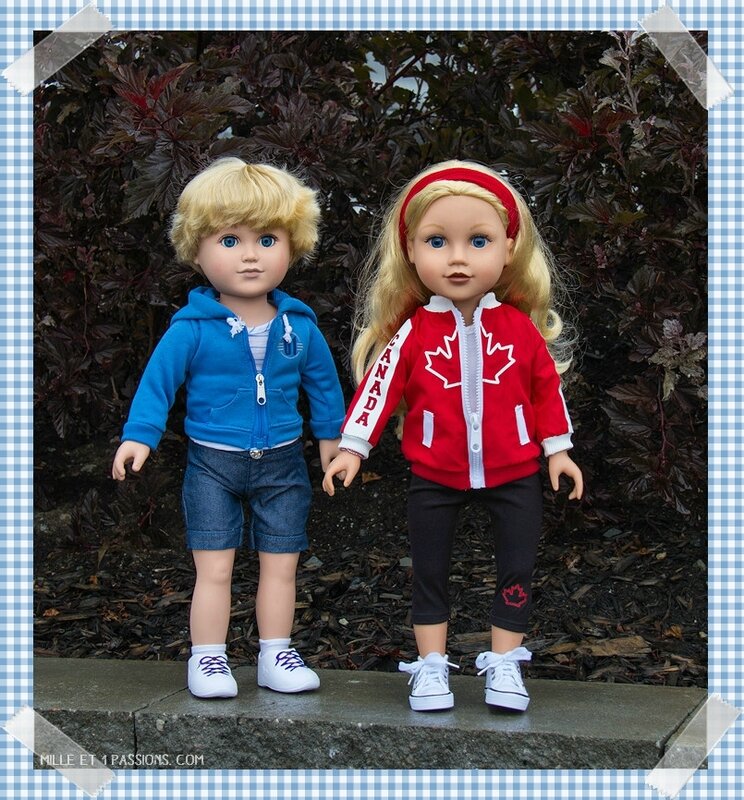 À bientôt /See you soon,
Guyloup ♥