20 juillet 2018
La canicule étant de retour, les jeunes en ont bien profité entre amis : piscine, farniente et gourmandise.
The heat wave is back, young people have enjoyed with friends: swimming pool, idleness and good things to eat.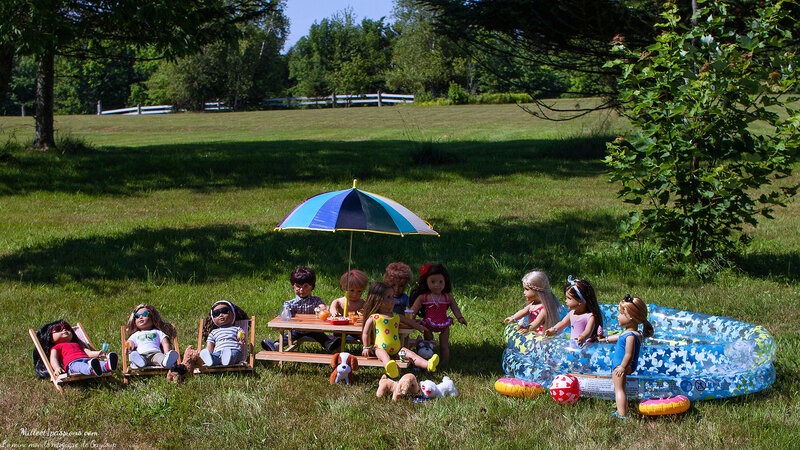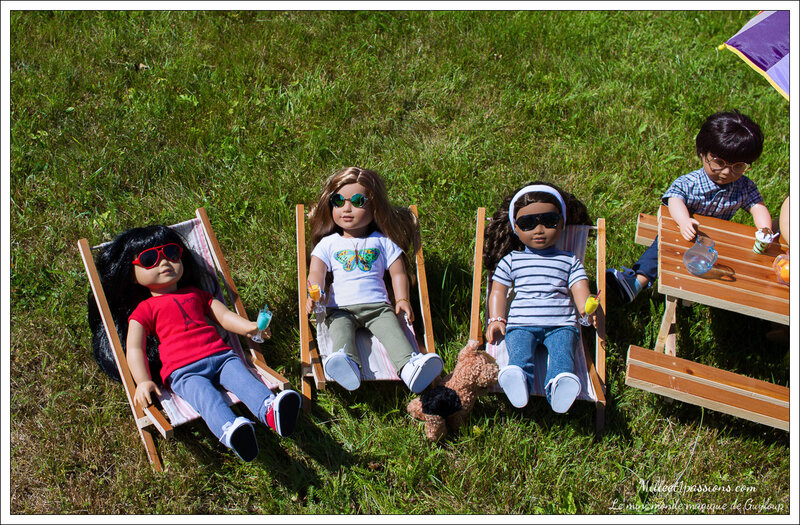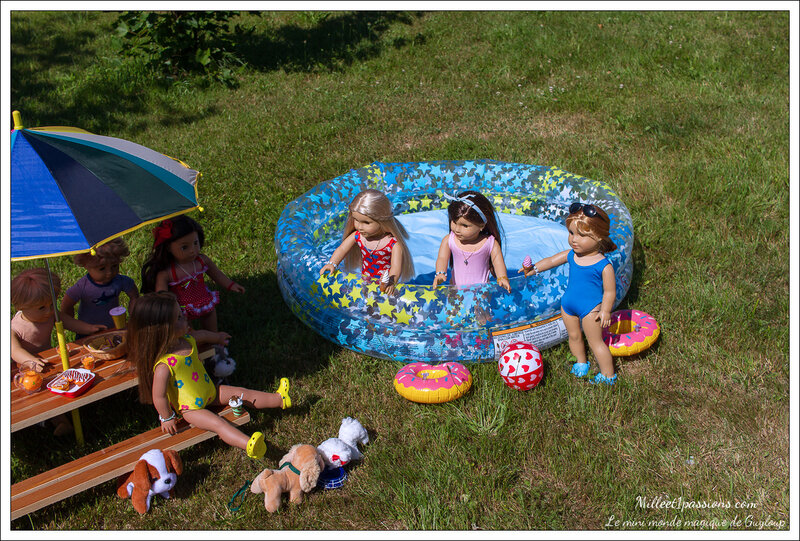 Même les chiens étaient de la partie et avaient une gamelle pour eux ! Even the dogs were there and had a bowl for them !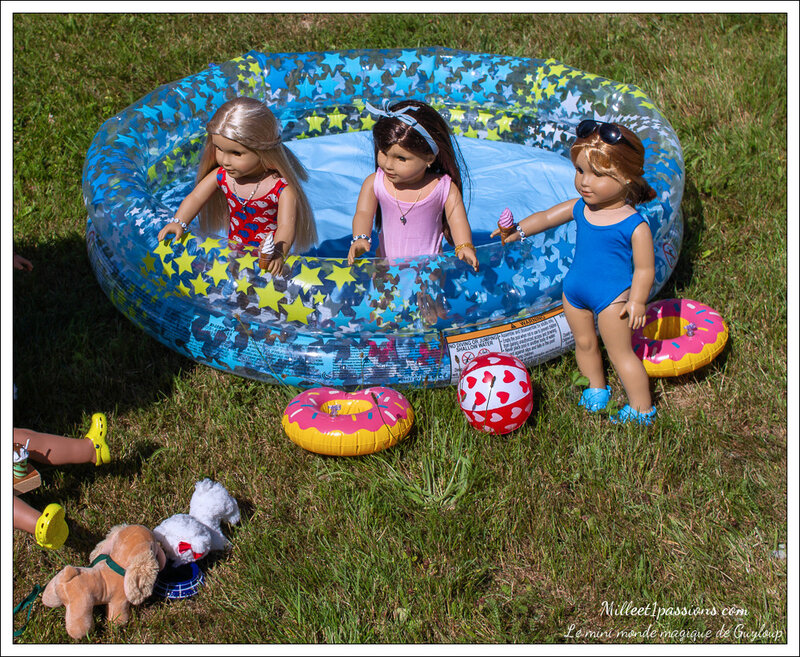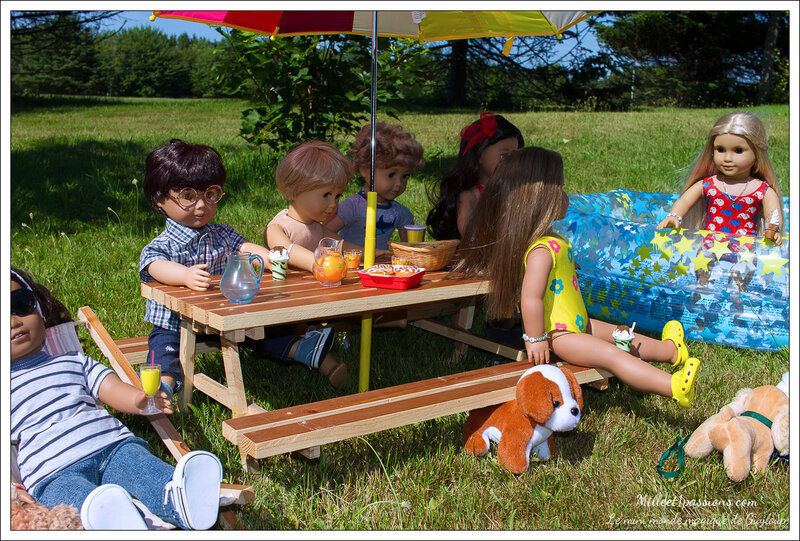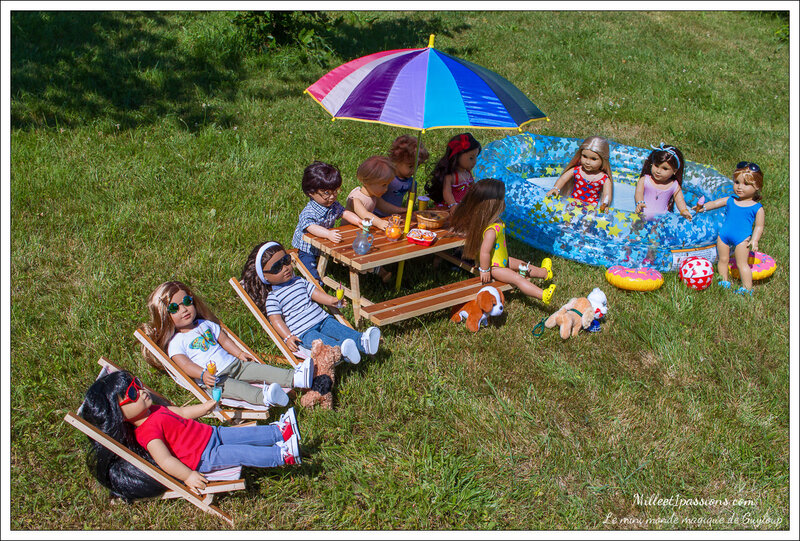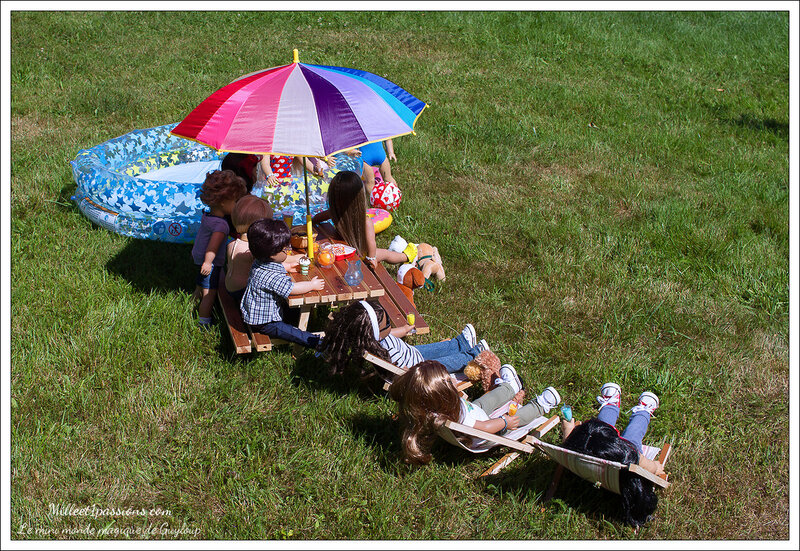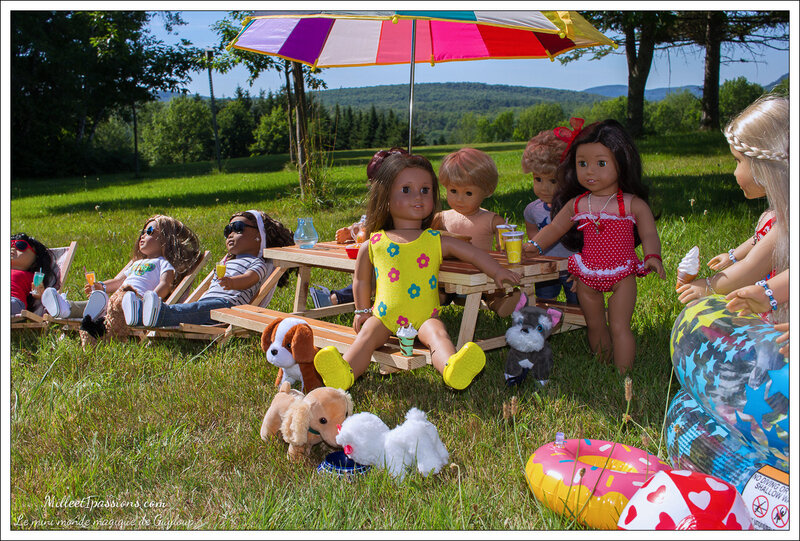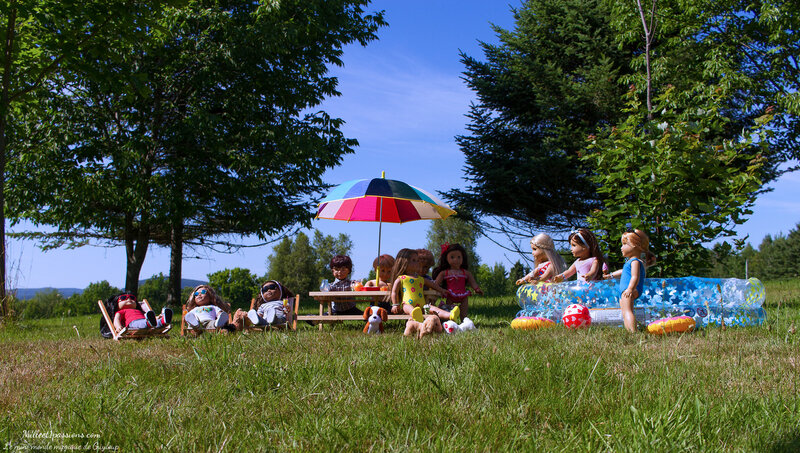 Les chaises longues sont de ma fabrication, d'après le tutoriel qui se trouve ici : The chairs are made by me, according to the tutorial that can be found here :
https://myagdollcraft.blogspot.com/2013/06/fold-able-beach-chair-for-american-girl.html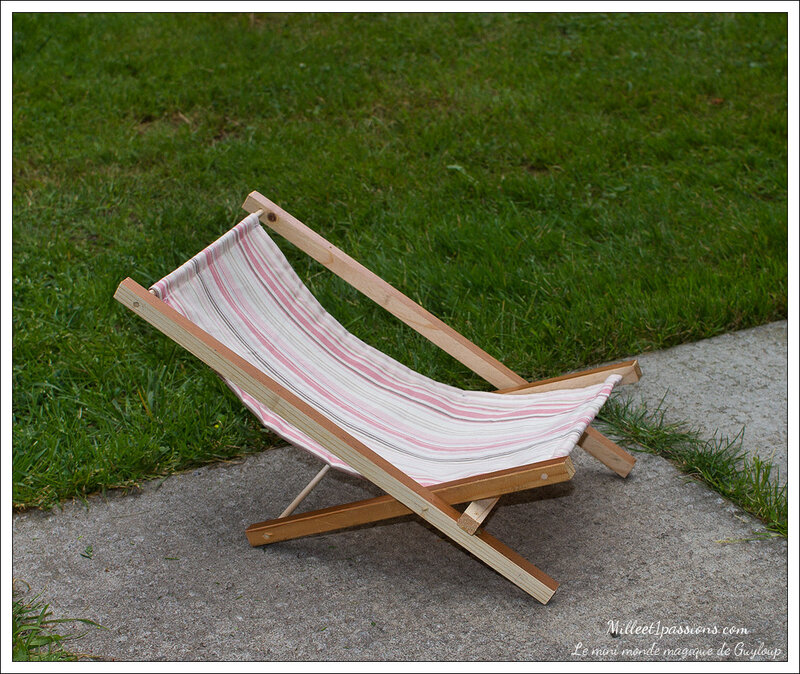 Avec ma peau de blonde, j'ai attrapé un coup de soleil rien que le temps de mettre tout en place et de prendre les photos... grrrr, j'avais oublié de mettre une visière comme je le fais toujours. Du coup, ce soir, j'ai le visage rouge comme une pivoine. J'envie les brunes de leur résistance au soleil.... ou les poupées, parce qu'elles n'ont rien eu, elles !!
J'espère que votre week-end sera aussi reposant que celui de mes American Girls and Boys :-)
With my skin blonde, I caught a sunburn just the time to put everything in place and take the pictures ... grrrr, I forgot to put a visor as I always do. So, tonight, my face is red like a peony. I envy the brunettes of their resistance to the sun .... or the dolls, because they have not had anything, they !!
I hope your weekend will be as relaxing as that of my American Girls and Boys :-)
♥♥♥