01 septembre 2017
Les problèmes de Canalblog semblent être tous résolus ! youpiiii ! The problems of Canalblog seem to be all solved ! youpiiii !
Retour sur les sorties de la semaine : Mercredi 30 aout, les filles sont allées au bord du lac Memphrémagog et ont décidé de se promener dans le petit parc de la baie de Magog.... elle y ont même rencontré des statues !
Back on the week walks : On Wednesday, August 30, the girls went to the shores of Lake Memphrémagog and decided to take a walk in the little park of the bay of Magog ... they even met statues !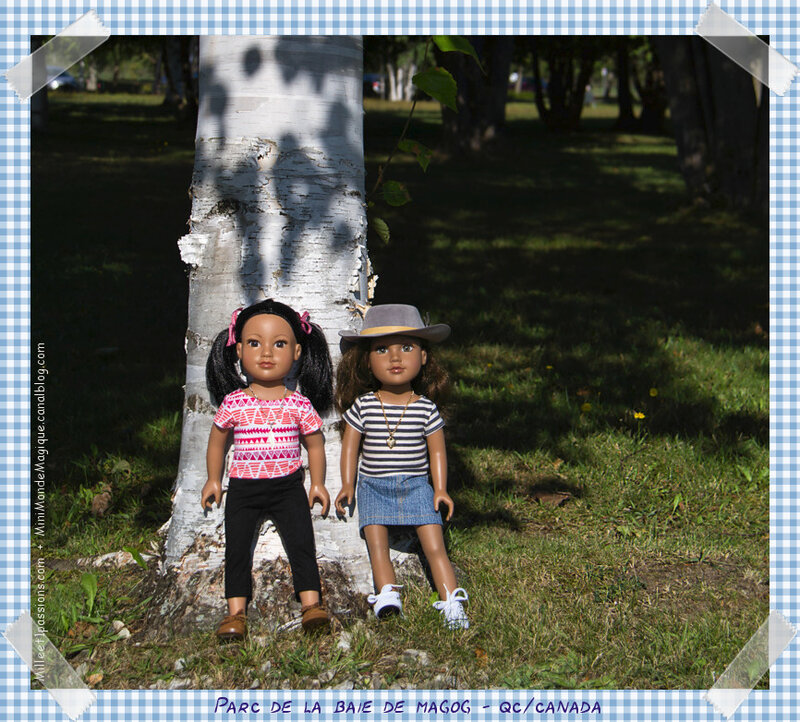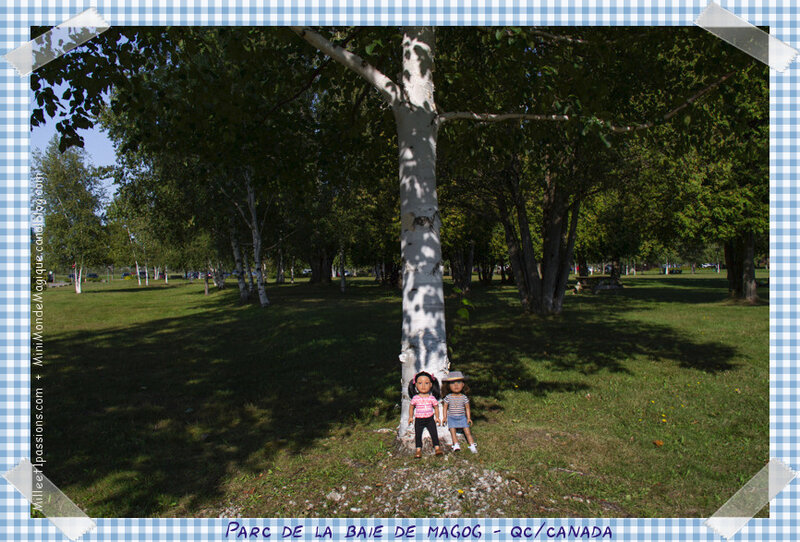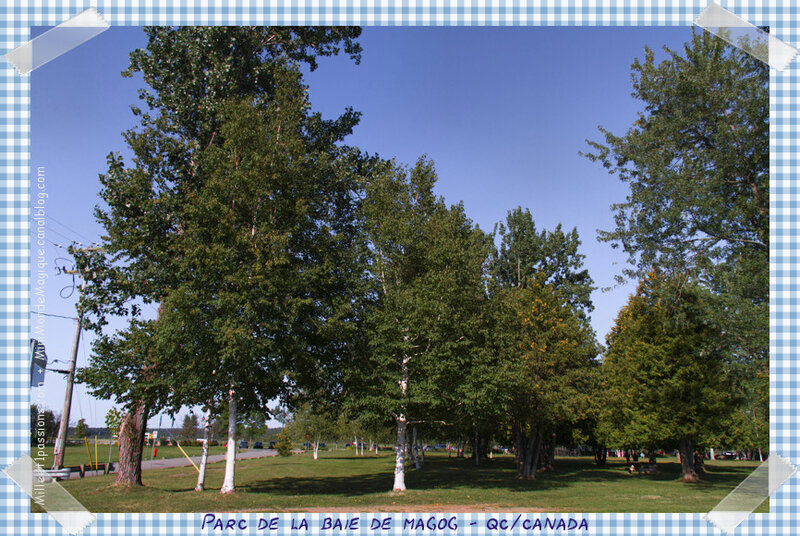 Ci-dessous, les filles sont assis sur une sculpture intitulée "L'esseulée" de Roger Langevin, qui dénonce l'intimidation, sujet d'autant plus délicat que les personnes qui en sont victimes ne souhaitent pas nécessairement en parler, souvent parce qu'elles ont peur que le phénomène s'accentue, qu'elles ont honte ou qu'elles se sentent coupables. Cette statue est là pour dire : "non à l'intimidation sous toutes ses formes, à l'école, au travail ou ailleurs".
Below, the girls are seated on a sculpture entitled "L'esseulée" by Roger Langevin, which denounces intimidation, a subject that is all the more delicate because people who are victims do not necessarily want to talk about it, often because they are afraid that the phenomenon is accentuated, that they are ashamed or that they feel guilty. This statue is there to say: "no to intimidation in all its forms, at school, at work or elsewhere".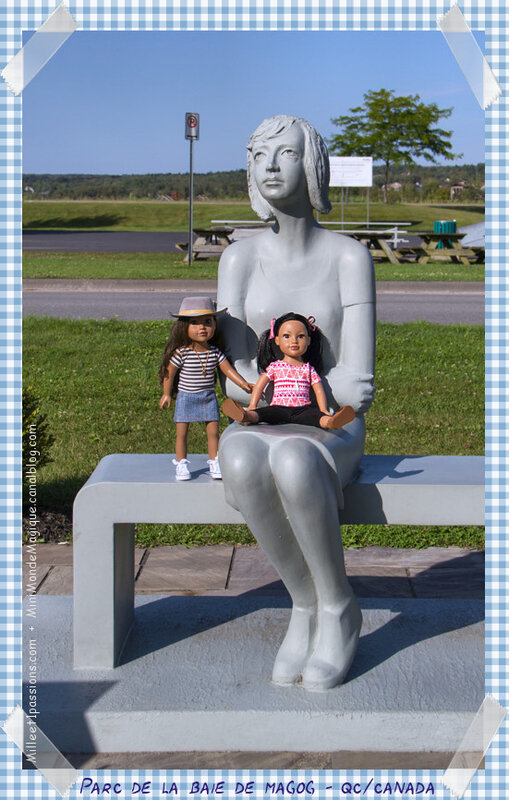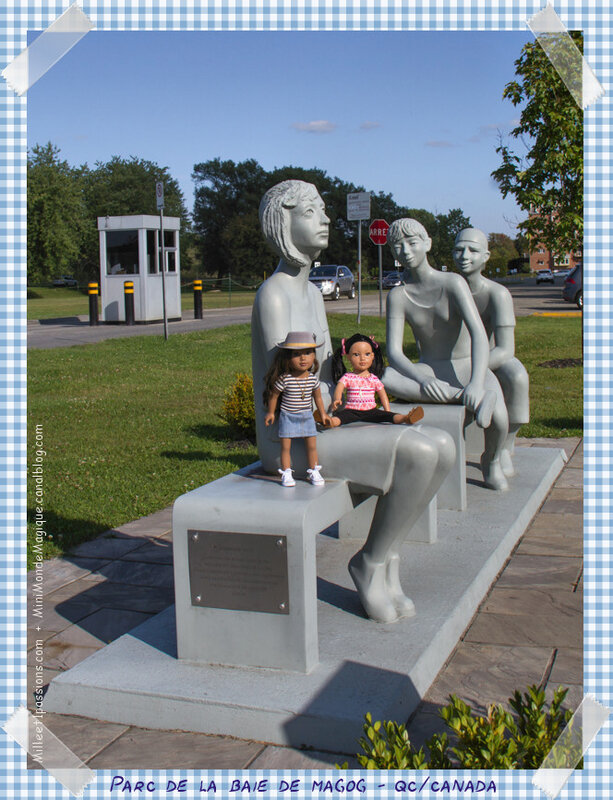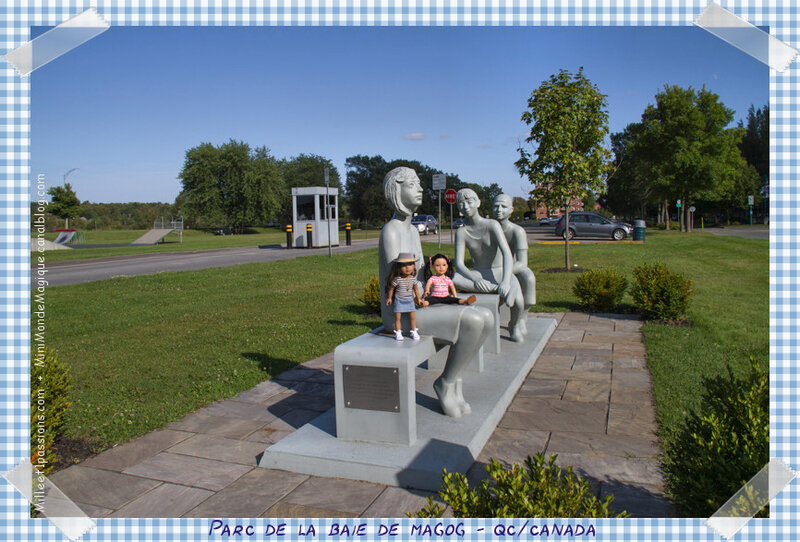 À bientôt / See you soon,
Guyloup ♥