06 janvier 2018
Le Canada va gagner la coupe Stanley sans aucun doute car voici Sean, son meilleur joueur qui vient d'arriver sur la glace !
Canada will win the Stanley Cup without a doubt because here is Sean, our best player who has just arrived on the ice !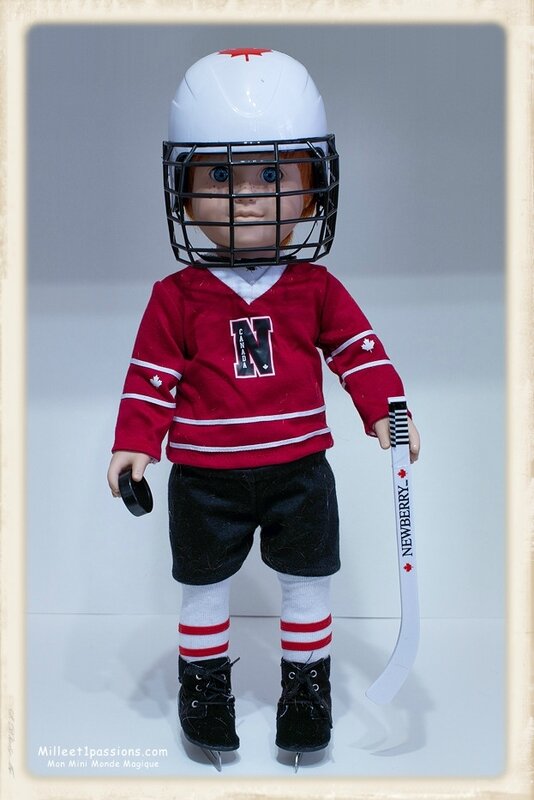 Sean est accompagné de sa soeur, Fiona, patineuse elle aussi, mais en artistique.
Leurs amis les appellent Fifi Brindacier et Poil de Carotte... devinerez-vous pourquoi ?!!
Sean is accompanied by his sister, Fiona, skater too, but in artistic.
Their friends call them Pippi Longstocking and Carrot Hair ... will you guess why ? !!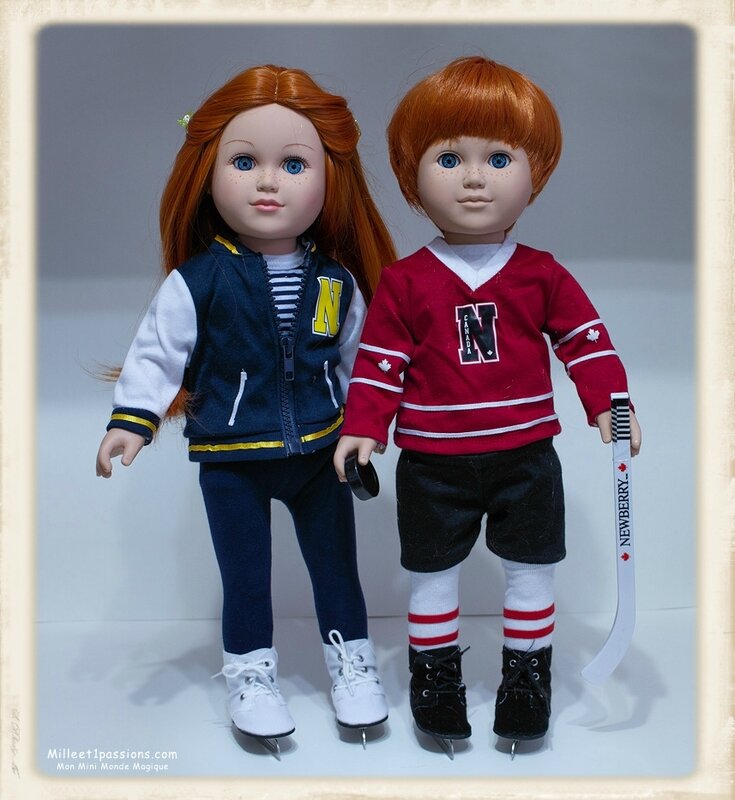 Fiona et Sean sont des poupées de 18 pouces (46 cm) de la marque My Life as, diffusée par les hypermarchés Walmart ; je les ai "customisés" en leur ajoutant une perruque. Les vêtements sont de Newberry, la marque des grands magasins Sears, offerts par mon adorable petit mari à Noël (oui, il aime le hockey !).
Fiona and Sean are 18-inch (46 cm) dolls from My Life as, distributed by Walmart hypermarkets; I "customized" them by adding a wig. The clothes are from Newberry, the brand of Sears department stores, offered by my lovely husband at Christmas (yes, he loves hockey!)..
À bientôt, See you soon,
♥♥♥