14 mars 2018
J'ai tricoté un gilet blanc torsadé pour Kendra et cousu un sweat-shirt pour Kelly. Le gilet me plait, mais je suis déçue du sweat-shirt, la couleur va bien à Kelly, mais je lui trouve un petit air "mémé" qui ne m'emballe pas trop ; couleur ? motifs du tissu ? je ne sais pas, mais je pense qu'elle aura prochainement autre chose en remplacement.
I knitted a twisted white jacket for Kendra and sewed a sweatshirt for Kelly.
The jacket I like, but I'm disappointed with the sweatshirt, the color goes well to Kelly, but I find him a little air "granny" that I do not like too much; color ? fabric patterns? I do not know, but I think she will soon have something else to replace.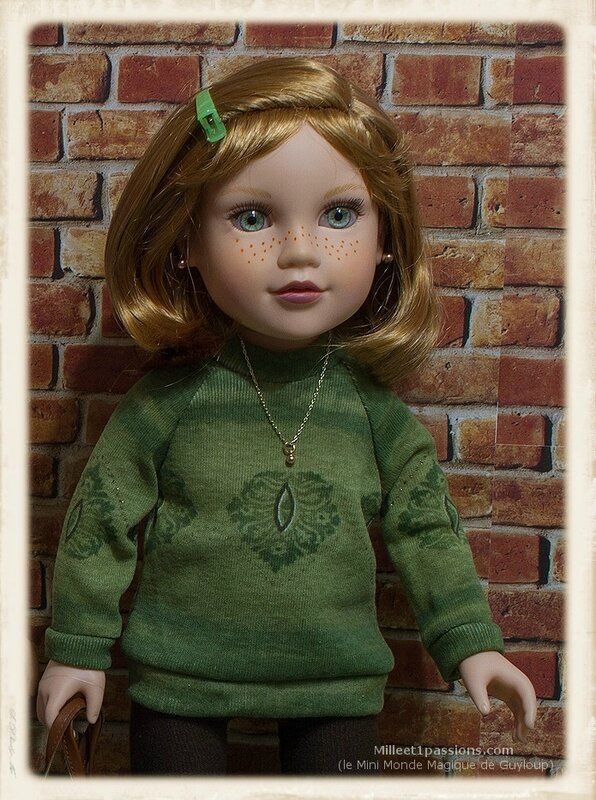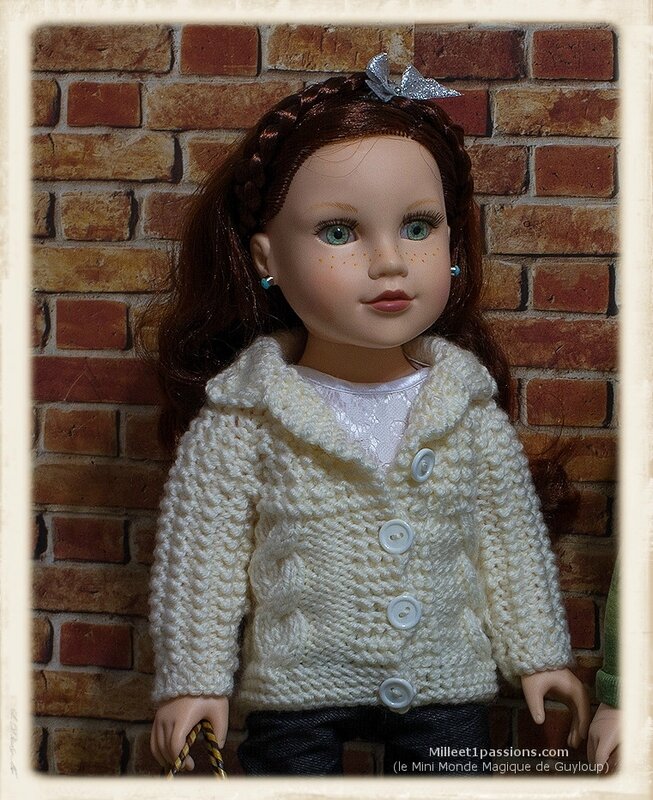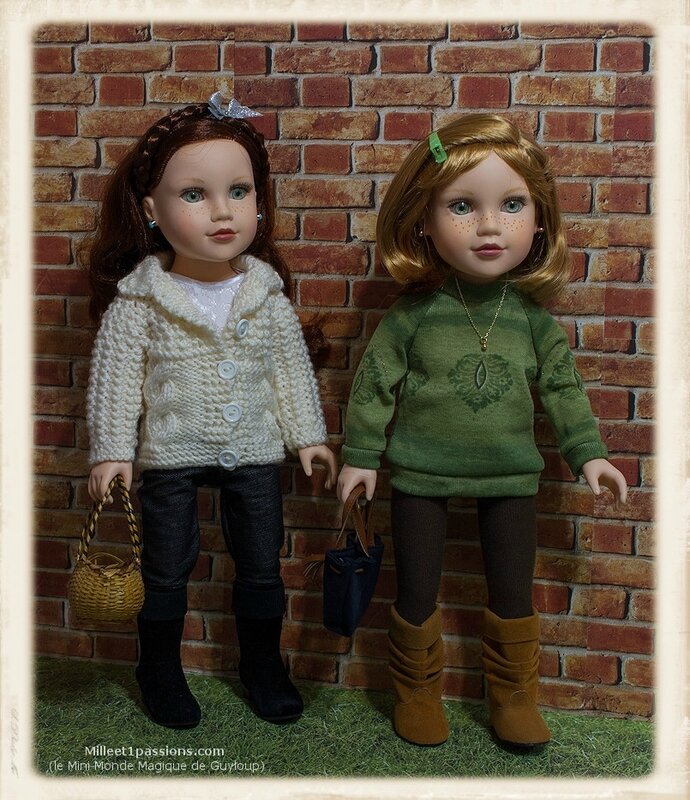 ♥♥♥
10 décembre 2017
Chavonne voulait un pull à capuche, encore une fois, je nai pas su dire non !
Chavonne wanted a hoodie, again, I could not say no !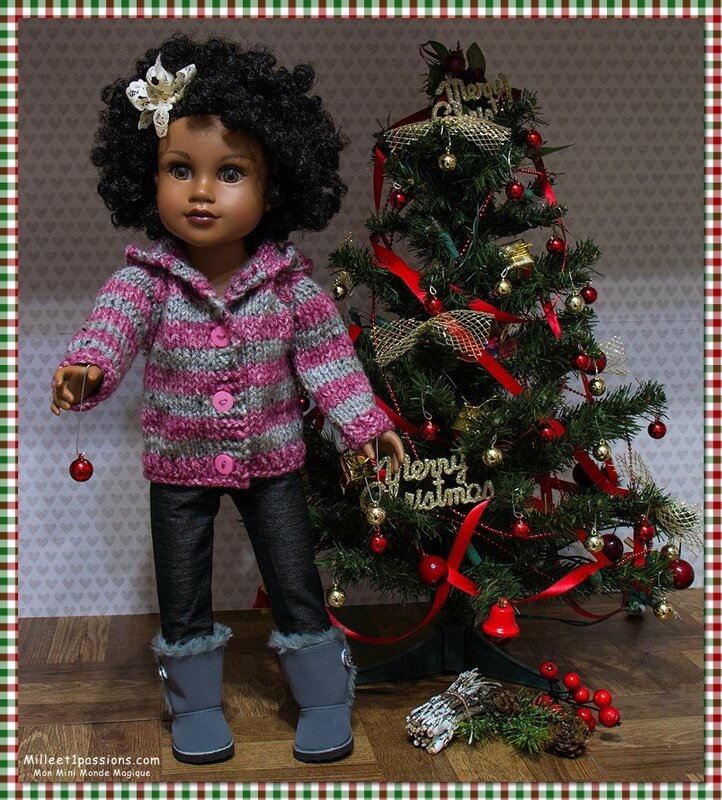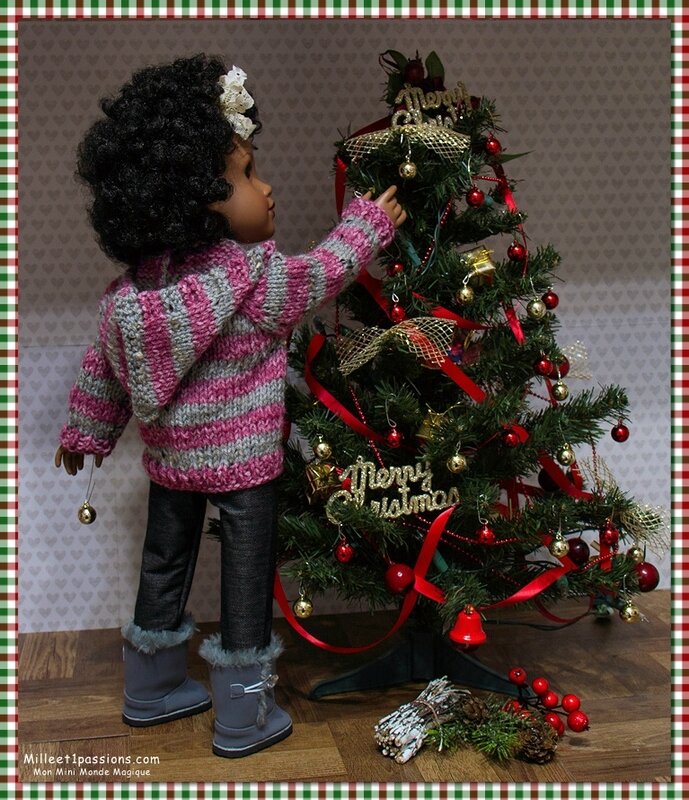 Et comme il va y avoir de nouvelles arrivantes prochainement, et que le défi tricot pour poupée de ce mois-ci sur mon forum était un pull de style islandais, j'ai fait ces deux là :
And as there will be newcomers soon, and this month's doll knitting challenge on my forum was an Icelandic style sweater, I did these two :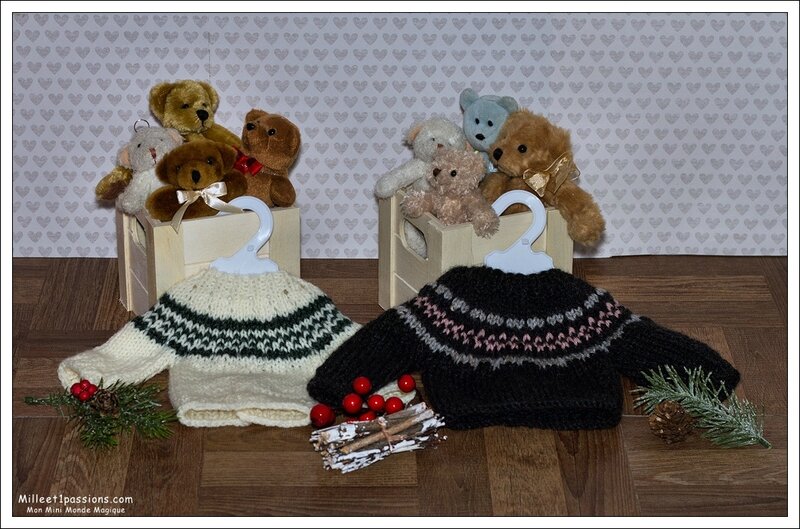 À bientôt, See you soon,
♥♥♥
24 novembre 2017
Mademoiselle Ilee voulait avoir chaud pour répéter ses romances irlandaises au violon ; je lui ai donc tricoté à son tour un gilet bien douillet.
Miss Ilee wanted to be hot to repeat her Irish romances on the violin ; so I knitted him in his turn a very cozy vest.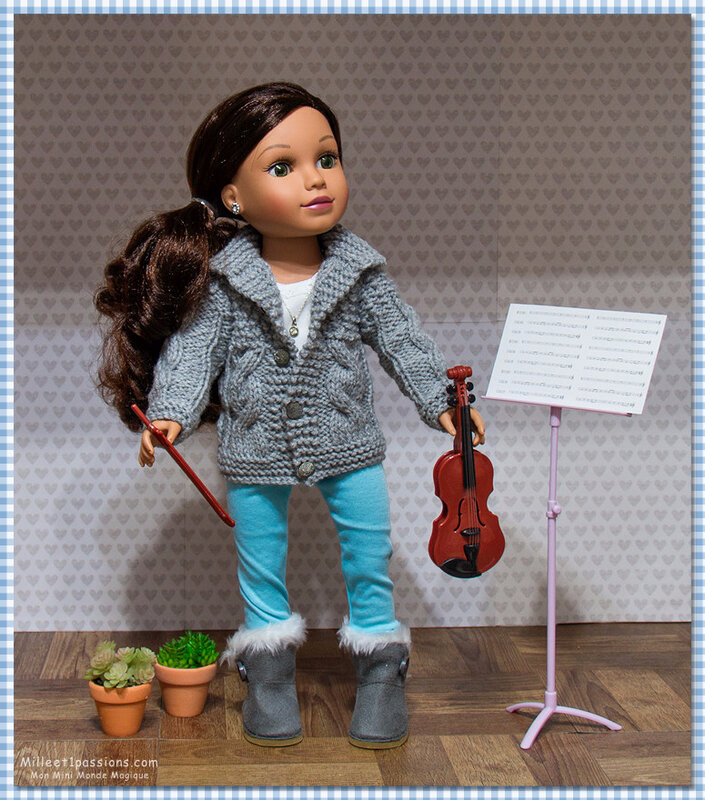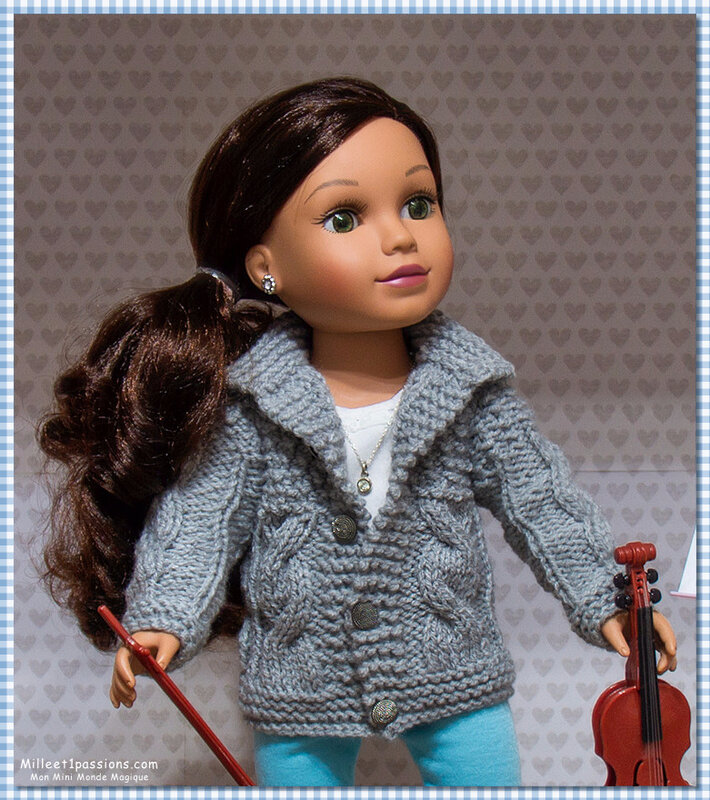 À bientôt / See you soon,
♥♥♥
01 octobre 2017
L'automne, c'est le temps des citrouilles. Meredith et son frère Jonathan sont allés en acheter une chez un agriculteur pour décorer la maison. Dana et Mikaella les ont accompagnés ; elles n'en revenaient pas de voir toutes les citrouilles qui étaient en vente, étalées sur la pelouse.... les bras leur en tombaient d'étonnement !
Vous verrez par la même occasion les nouveaux gilets que j'ai tricotés pour Dana et Mikaella (de dos).
Autumn is the time for pumpkins. Meredith and her brother Jonathan went to buy one from a farmer to decorate the house. Dana and Mikaella accompanied them ; they was amazed to see all the pumpkins that were on sale, spread out on the lawn .... they cannot believe it !
You will also see the new waistcoats that I knitted for Dana and Mikaella (back).