19 janvier 2018
Je ne sais pas si vous connaissez les Sylvanians, ces miniatures des petits animaux de la forêt (si vous ne connaissez pas, c'est ici : http://sylvanianfamilies.fr/ ; bien que la plupart des miens soient des Sylvanians vintage, que je préfère à ceux d'aujourd'hui).
Je n'avais jamais présenté ici ma famille de petits lapins ; je rattrape cet oubli immédiatement !
Chut, ne faites pas de bruit pour ne pas les effrayer, et suivez-moi, vous allez découvrir qu'ils se sont installé un petit nid douillet dans une forêt mystérieuse, au lieu-dit "la clairière enchantée".
I do not know if you know the Sylvanians, these miniatures of the little animals of the forest (if you do not know, it's here: http://sylvanianfamilies.net/uk/ although most of mine are vintage Sylvanians, which I prefer to those of today).
I had never introduced my family of little rabbits here ; I catch up with this forgetfulness immediately !
Hush, do not make any noise not to frighten them, and follow me, you will discover that they have settled a small cozy nest in a mysterious forest, at a place called "enchanted clearing".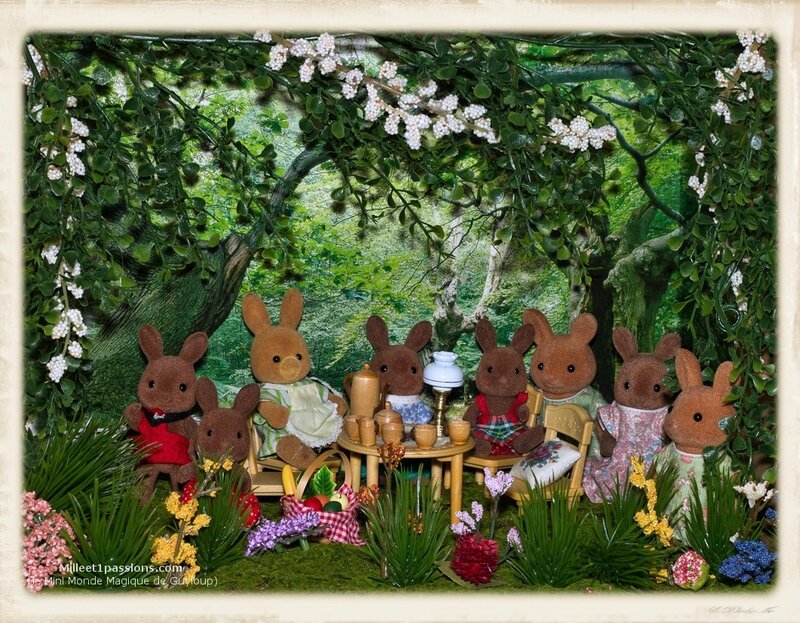 Si l'image vous plait, je vous l'offre en fond d'écran haute définition, à télécharger ici :
If you like the picture, I offer it in HD wallpaper, to download here :
http://pimg.imagesia.com/fichiers/1fj/img-1280-ecran_imagesia-com_1fjy8.jpg
♥♥♥
10 octobre 2017
C'est aussi le temps des champignons pour les Journey Girls et leur copain Robbie ; les voici partis dans la forêt avec leur petit panier.
Ceux-là, tu peux les ramasser, dit Callie à Meredith, mais surtout pas les jolis rouges !
It is also the time of the mushrooms for the Journey Girls and their boyfriend Robbie; they left in the forest with their little basket.
Those, you can pick them up, said Callie to Meredith, but especially not the pretty red ones !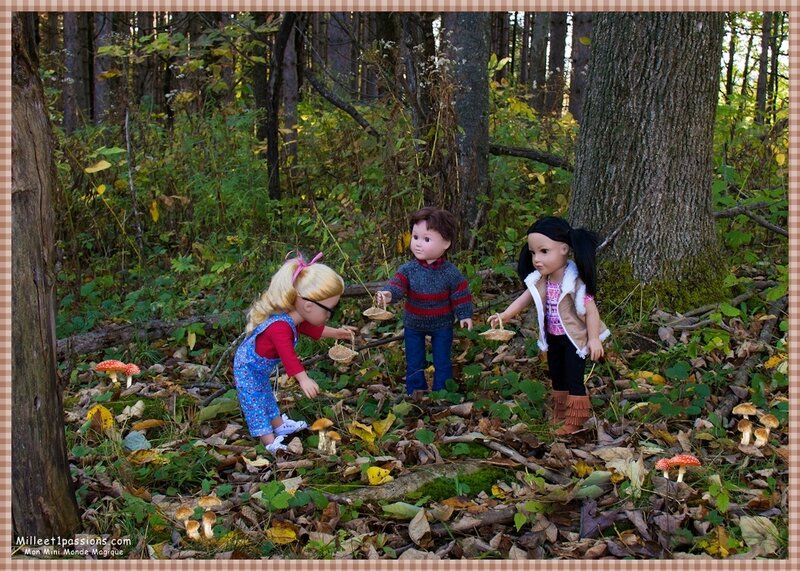 Photo "bonus" par rapport à la publication sur Facebook (j'ai beaucoup aimé cette appellation de Nadège Filencage dans un récent commentaire, je l'ai adoptée !) : voici une vue "améliorée" des couleurs devant la maison ce midi (les couleurs réelles étant beaucoup moins vibrantes dans la réalité comme je vous l'ai expliqué il y a quelques jours)..
Photo "bonus" compared to the publication on Facebook : here an "improved" view of the colors in front of the house this noon (the actual colors being much less vibrant in reality as I explained a few days ago).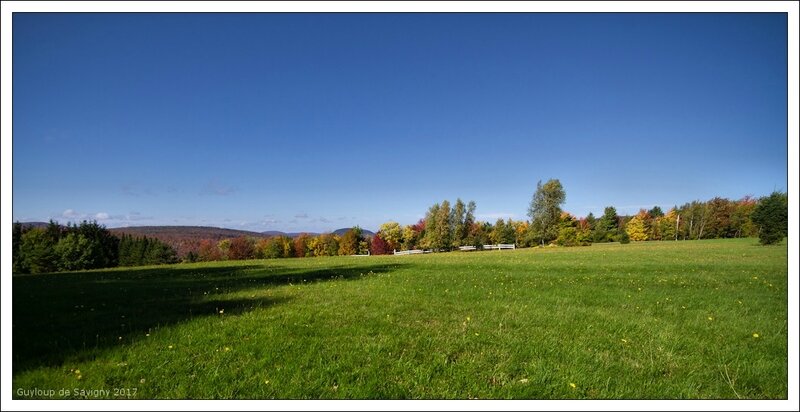 et le même décor ce soir au coucher du soleil :
and the same tonight at sunset :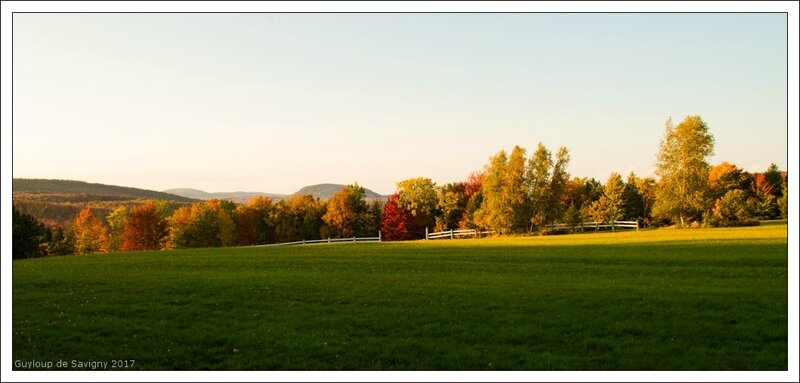 À bientôt, See you soon
♥♥♥