11 octobre 2017
Callie l'amérindienne adore grimper dans nos vieux pommiers ; Robbie n'a pas résisté à la provocation : une fille qui grimple plus haut que lui ?! pas possible, et plus elle grimpait, plus il la suivait.
Arrêtez, vous allez vous casser la figure, leur a dit Meredith !
Callie the Native adores climbing in our old apple trees; Robbie did not resist the provocation: a girl who climbs higher than him ?! not possible, and the more she climbed, the more he followed her.
Stop, you'll fall and hurt yourself, said Meredith!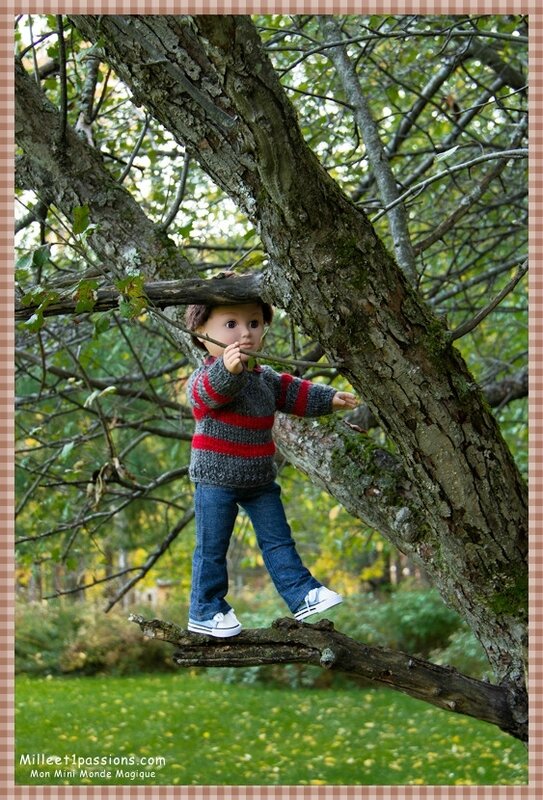 Non, ils ne sont pas tombés ! No, they have not fallen!
À bientôt, See you soon
♥♥♥