18 septembre 2018
Aujourd'hui, en compagnie de Belle et Ethan, nous sommes allés nous promener au Sanctuaire du Sacré-Coeur de Beauvoir.
Situé au cœur d'un immense magnifique site boisé, sur une très haute colline permettant de contempler une partie de la ville de Sherbrooke, il est constitué d'une chapelle, d'une église et d'un ensemble de sentiers boisés bordés de statues religieuses.
Son histoire : en 1915 l'abbé Laporte a acheté la colline et ses environs pour s'y construire une petite résidence d'été ; vers 1920 s'y est ajouté une chapelle. En 1944 les religieuses des Filles de la Charité ont établi une permanence au sanctuaire qui est ensuite passé sous la direction des Pères Maristes. Le sanctuaire accueille environ 1500 pèlerins durant l'été, et est ouvert toute l'année aux visiteurs.
Voici quelques photos du sanctuaire et de ses environs :
Today, with Belle and Ethan, we went for a walk to the Sanctuary of the Sacred Heart of Beauvoir.
Located in the heart of a huge beautiful wooded site, on a very high hill to contemplate part of the city of Sherbrooke, it consists of a chapel, a church and a set of wooded trails lined with statues religious.
His story: in 1915 Father Laporte bought the hill and its surroundings to build a small summer residence there; around 1920 a chapel was added. In 1944 the nuns of the Daughters of Charity established a permanent at the shrine which later came under the direction of the Marist Fathers. The sanctuary hosts about 1500 pilgrims during the summer, and is open all year to visitors.
Here are some pictures of the sanctuary and its surroundings :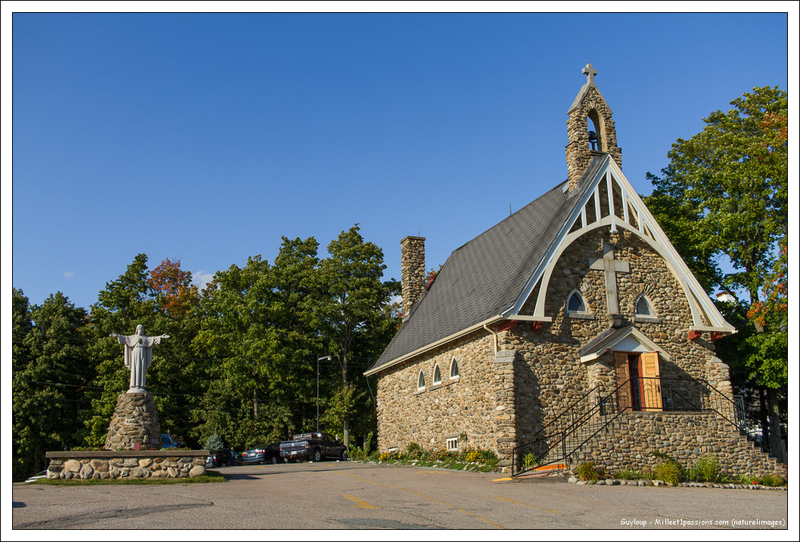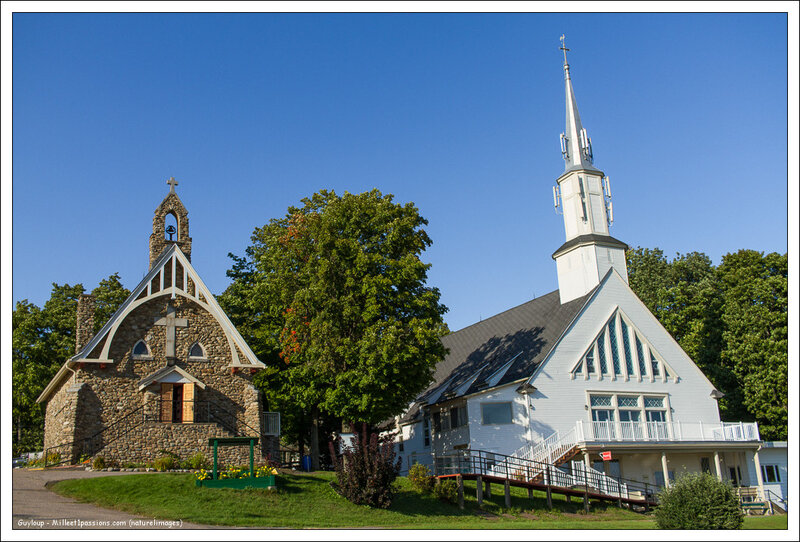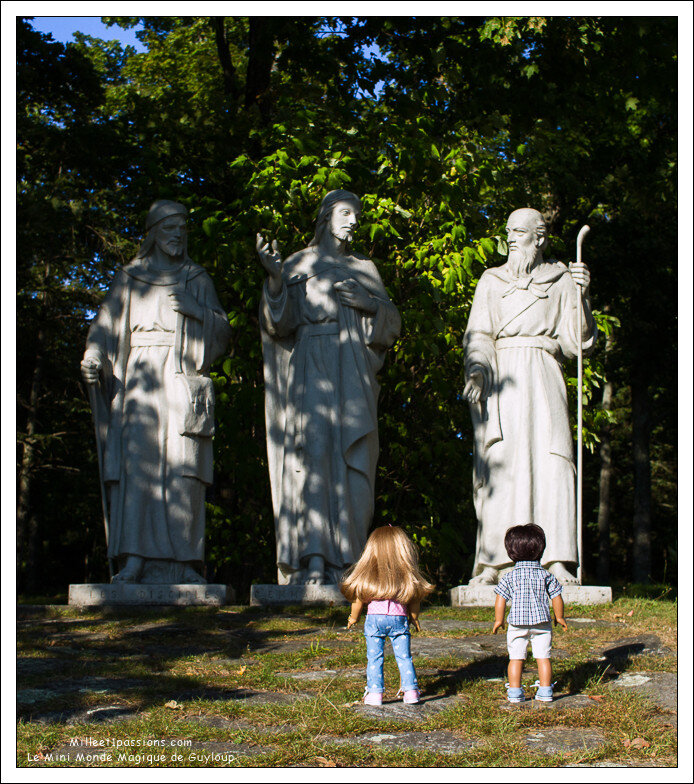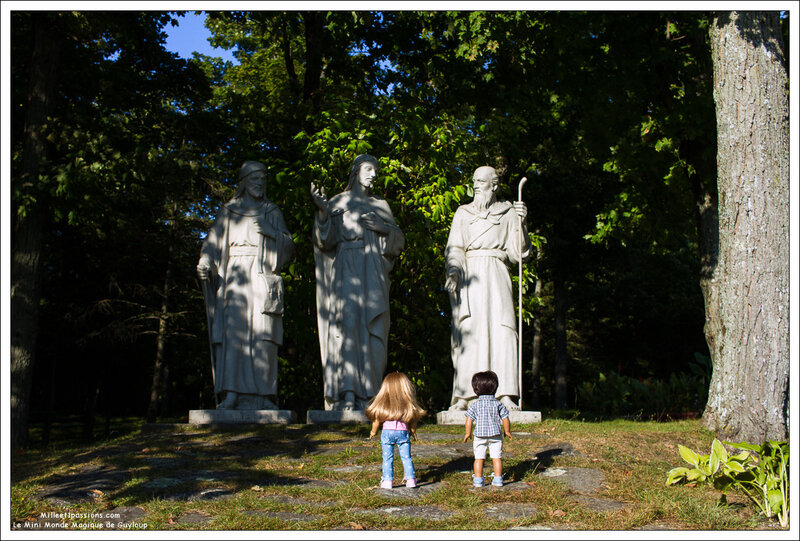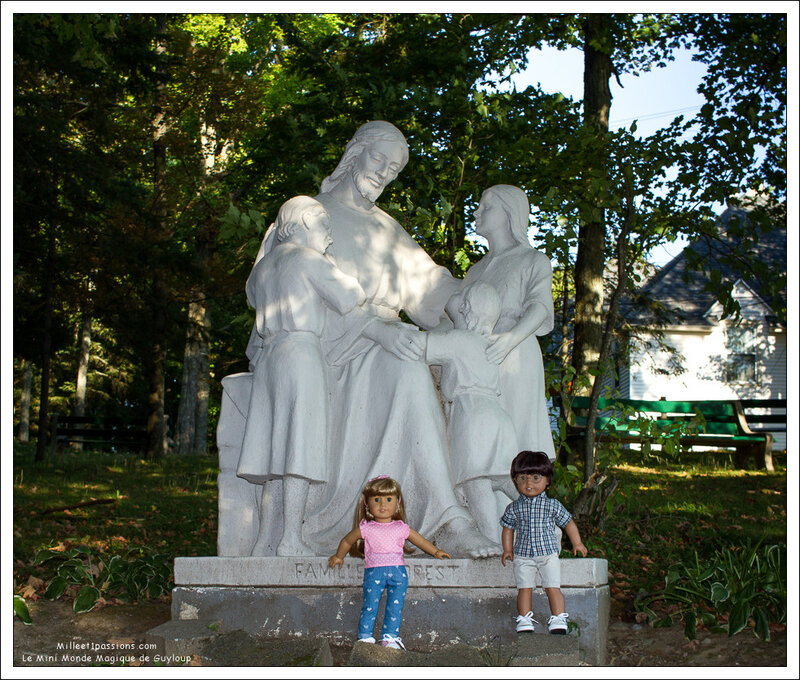 Vue depuis le sanctuaire sur une partie de la ville de Sherbrooke :
View from the sanctuary on part of the city of Sherbrooke :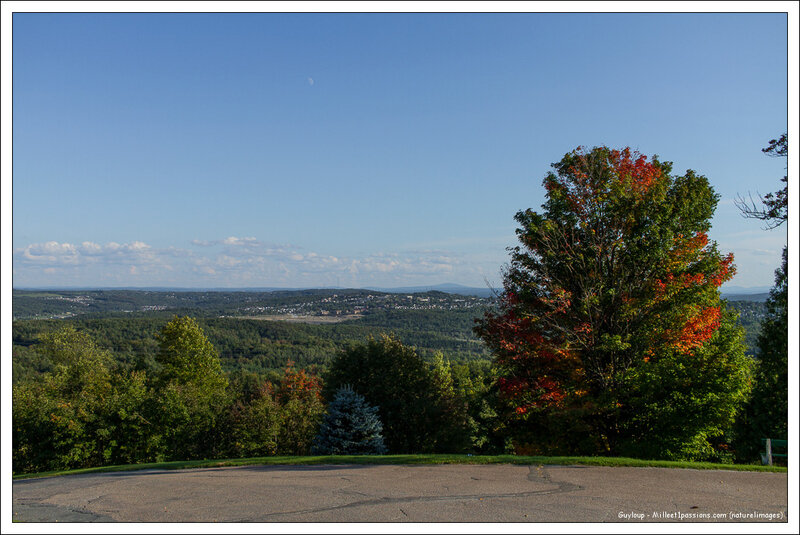 On quitte le sanctuaire, et on redescend :
We leave the sanctuary, and we go down again: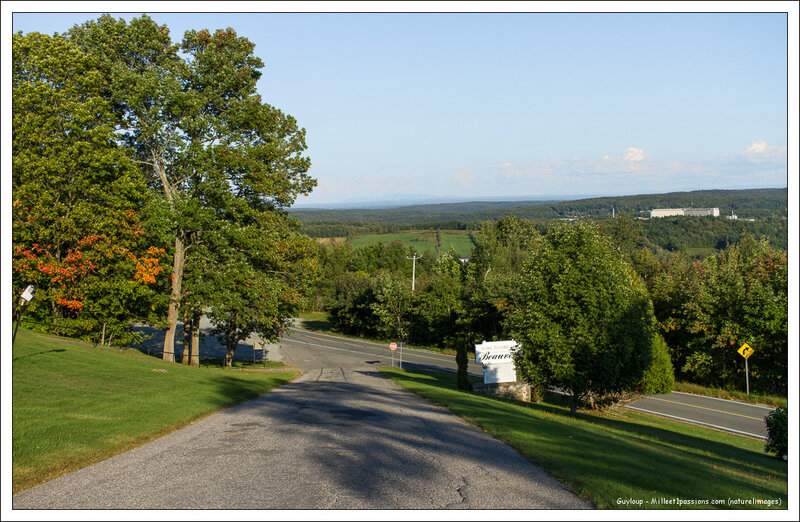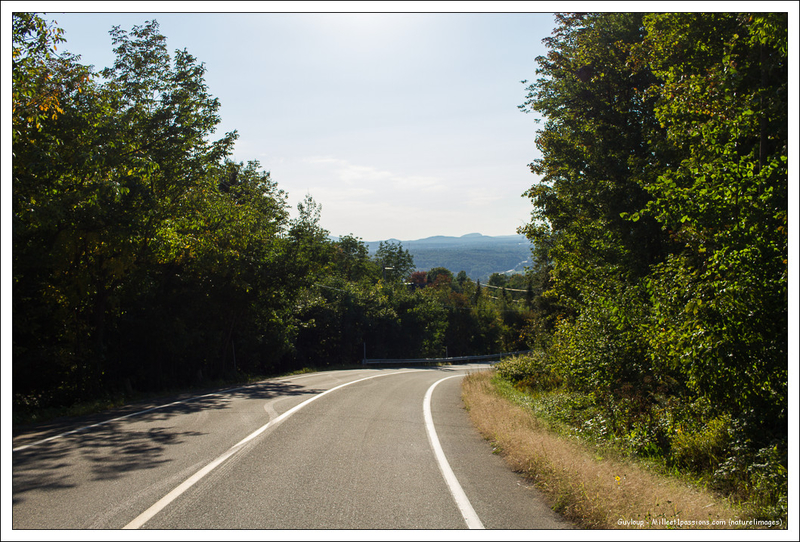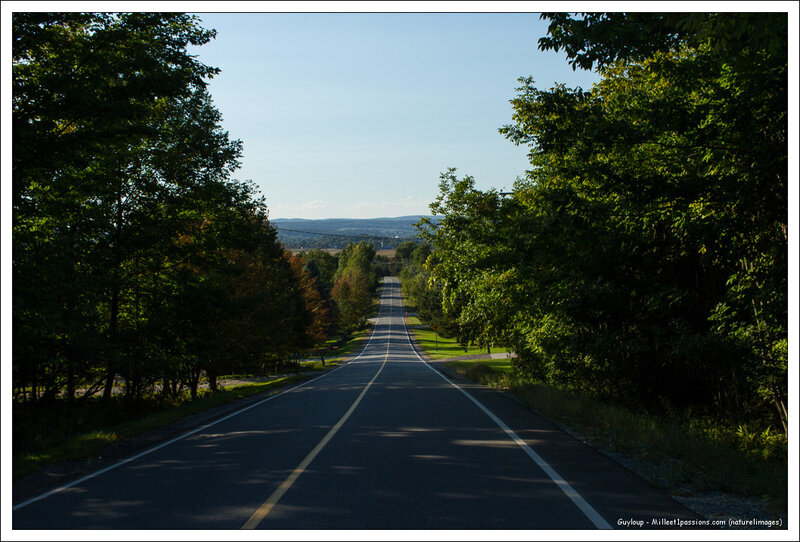 À bientôt pour une nouvelle promenade dans la campagne qui hésite à prendre des couleurs d'automne :-)
See you soon for a new walk in the countryside who hesitates to take autumn colors :-)
♥♥♥