11 septembre 2018
Retour sur une promenade un jour de beau temps, fin août exactement. Je vous emmène faire un tour vers Barnston, près de la frontière.
Return on a walk a day of good weather, end of August exactly. I'll take you on a trip to Barnston, near the border.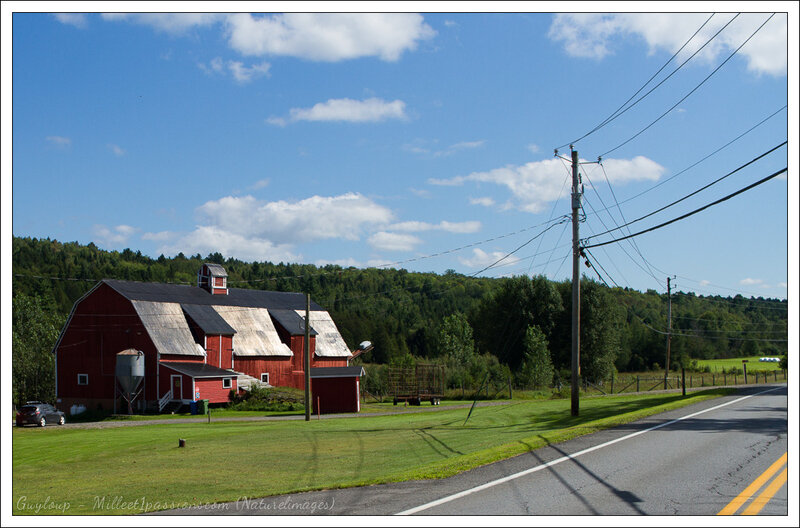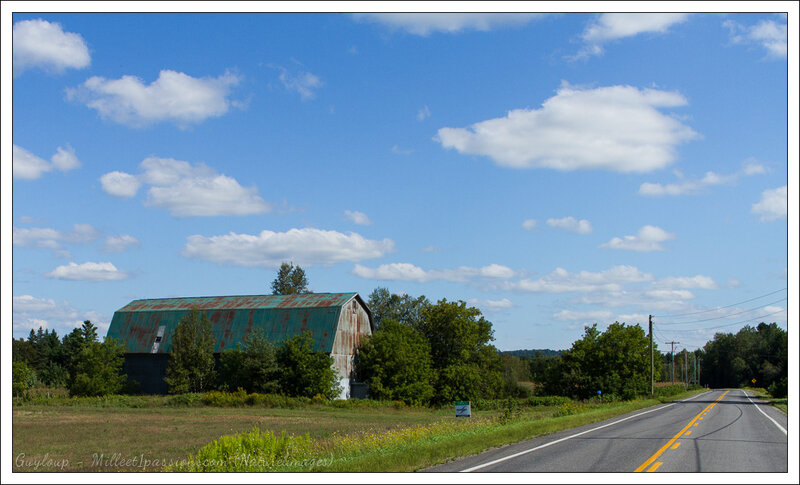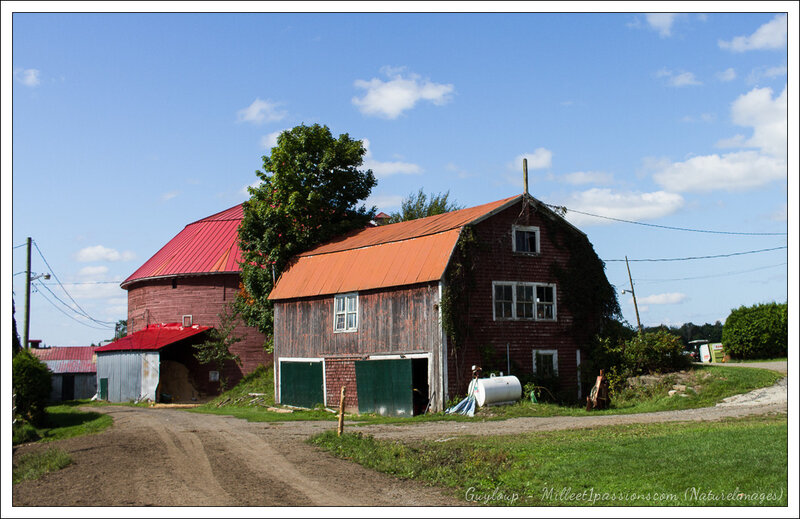 La même vieille grange en noir et blanc, pour faire encore plus ancien :
The same old barn in black and white, to make even older :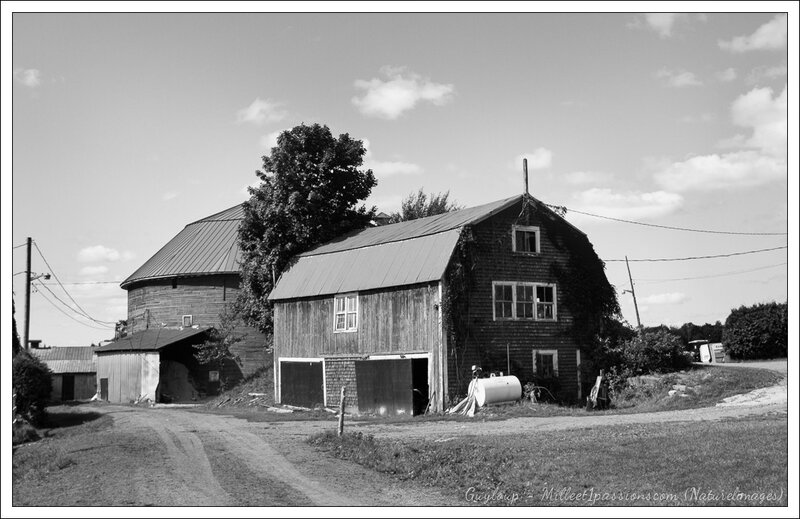 Nos rivières, toujours à sec ou presque :
Our rivers, always dry or almost :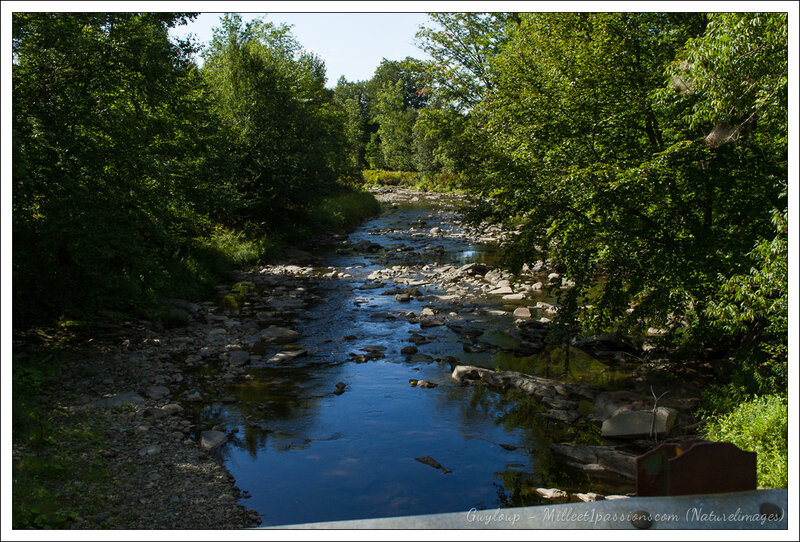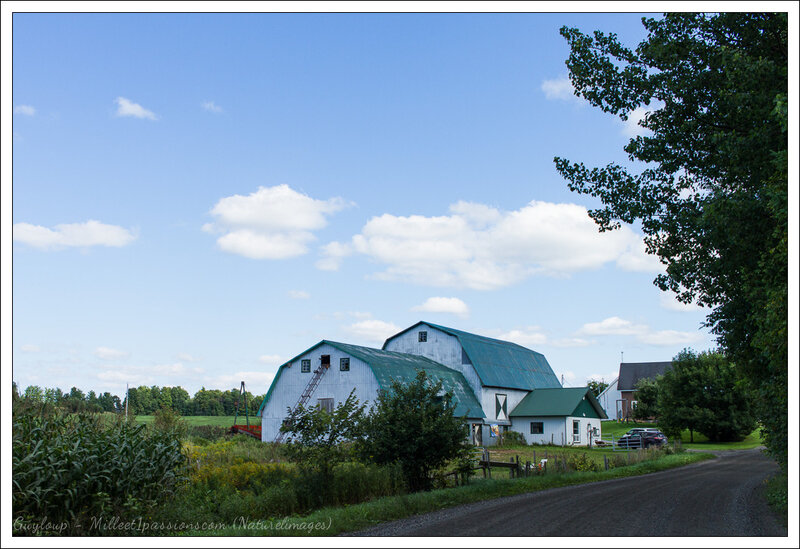 Une biche et son faon qui traversaient la route... je crains tellement pour eux dans quelques jours, quand les cinglés de la gachette , hommmes-femmes et enfants, avec arcs, arbalètes et fusils à lunette, vont encore massacrer tout ce qui bouge, portant poils et plumes...
A doe and her fawn crossing the road ... I fear so much for them in a few days, when the foolish morons of the gachette, men-women and children, with bows, crossbows and sniper rifles, will still massacre everything who moves, wearing hairs and feathers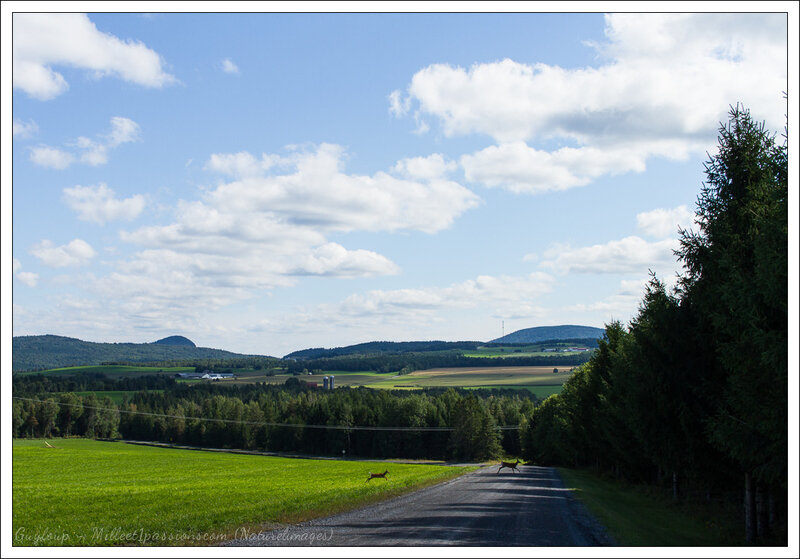 Quoi qu'il se passe, le soleil est toujours au bout de la route :
Whatever happens, the sun is always at the end of the road :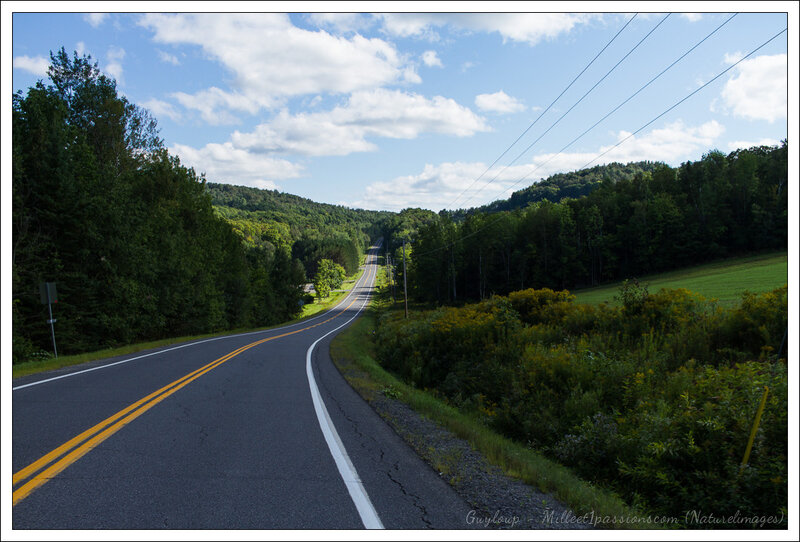 J'avais emmené Charlotte et Bastien. Ils se sont arrêtés devant des vaches, et j'ai entendu Bastien poser cette question bizarre :
- à ton avis, ça représente combien de bouteilles de lait ?
I took Charlotte and Bastien for the ride. They stopped in front of cows, and I heard Bastien ask this weird question :
- In your opinion, how many bottles of milk ?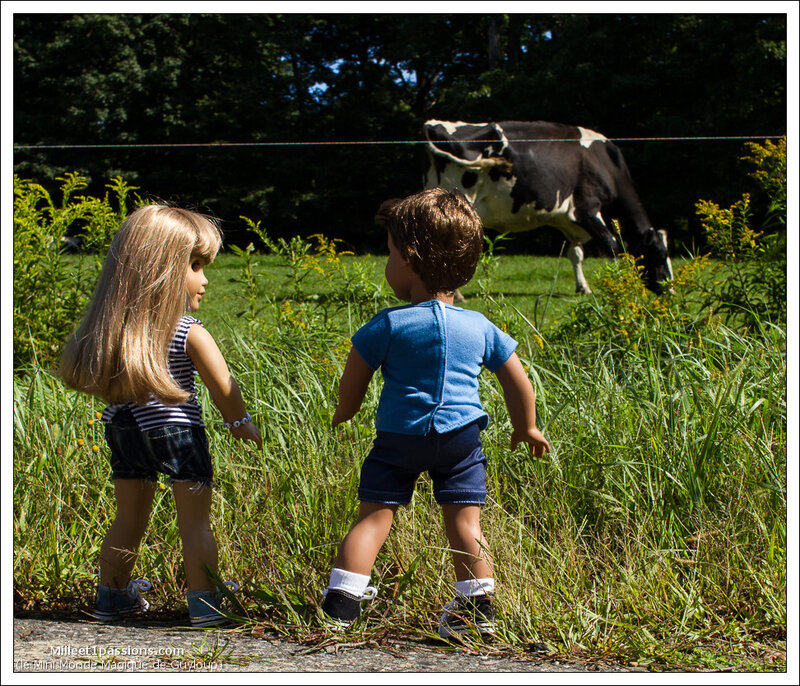 Bon mercredi / Have a nice Wednesday :-)
♥♥♥