31 décembre 2017
Pour 2018, je vous souhaite :
Des sourires, pour chasser la tristesse,
De l'audace, pour que les choses ne restent jamais en place,
De la confiance, pour faire disparaître les doutes,
Des gourmandises, pour croquer et déguster la vie,
Du réconfort, pour adoucir les jours difficiles,
De la générosité, pour se nourrir du plaisir de partager,
Des arcs en ciel, pour colorer les idées noires,
Du courage, pour continuer à avancer !
For 2018, I wish you:
Smiles, to chase the sadness,
Boldness, so that things never stay in place,
Trust, to remove doubts,
Delicacies, to eat and taste life,
Comfort, to soften the hard days,
Generosity, to feed on the pleasure of sharing,
Rainbows, to color black ideas,
Courage, to keep moving forward!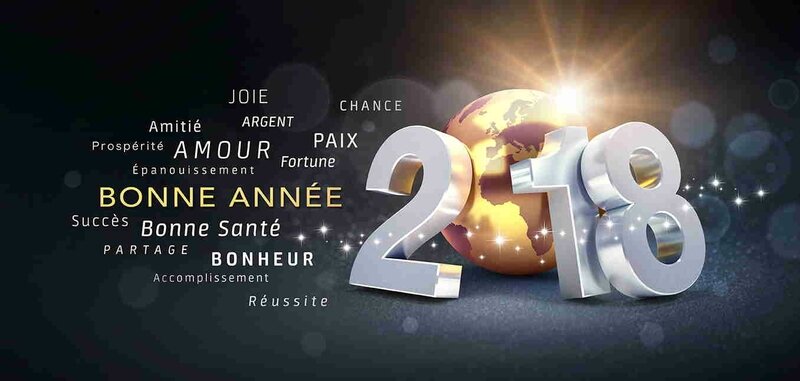 ♥♥♥
30 décembre 2017
Comment sait-on que c'est l'hiver ? en regardant les animaux !
How do we know it's winter? watching the animals !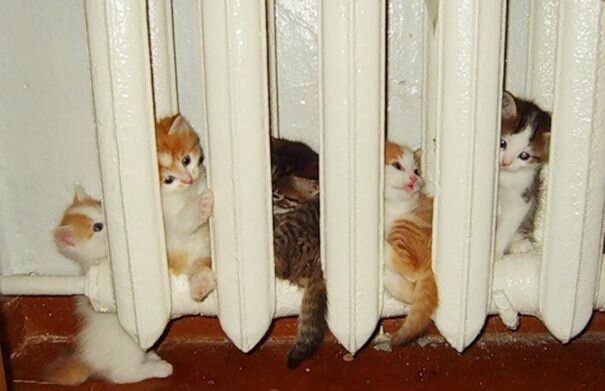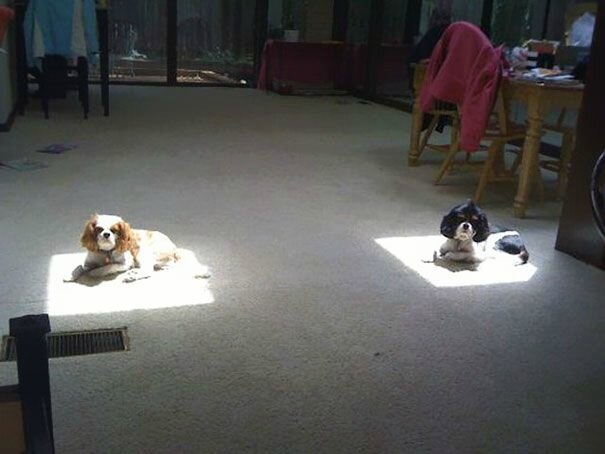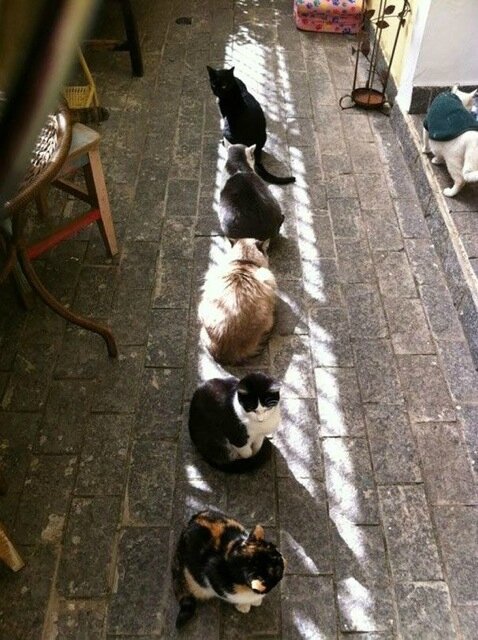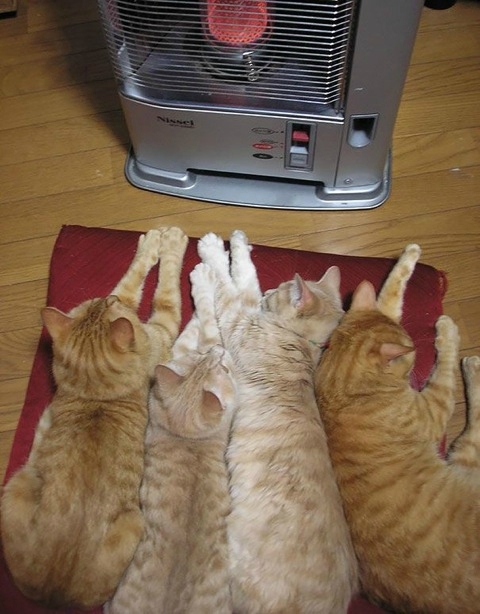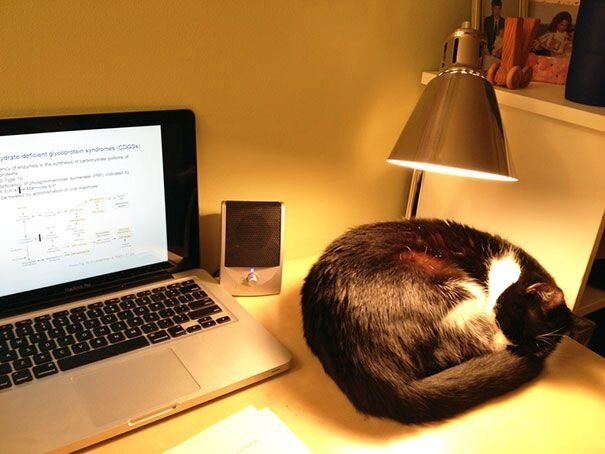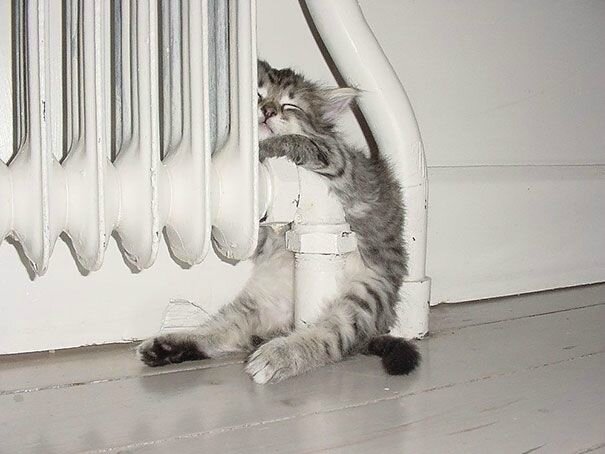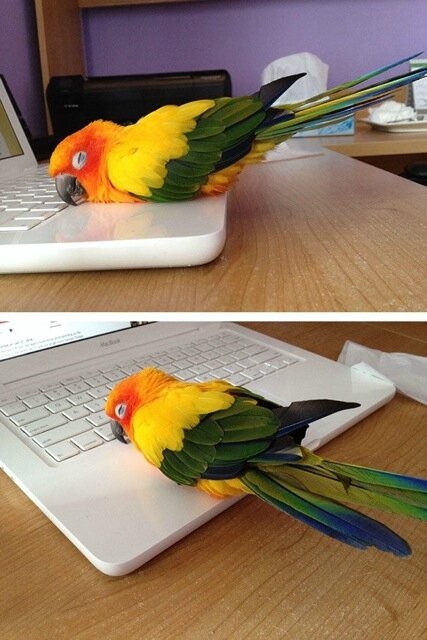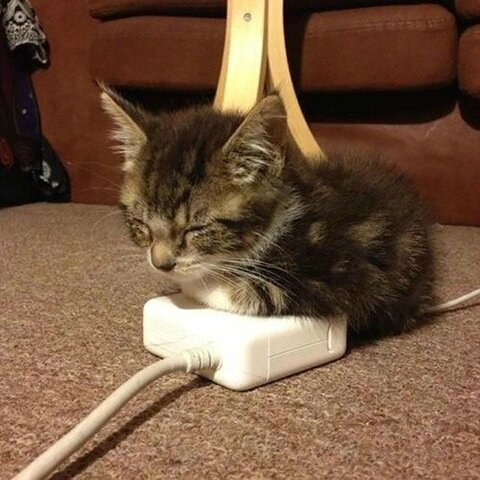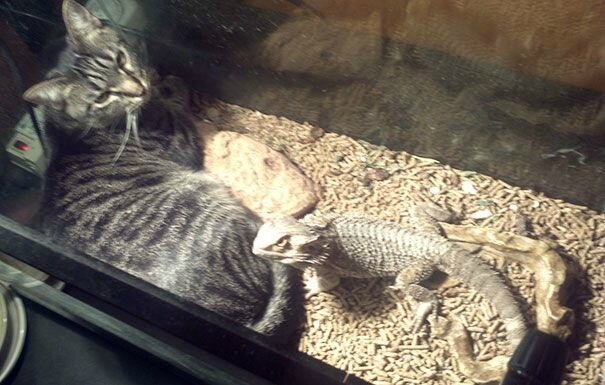 Pas fous les animaux, ce ne sont pas eux qui iraient risquer une broncho-pneumonie pour aller faire du ski !
Not crazy, the animals, they are not the ones who would risk a bronchopneumonia to go skiing !
Passez une belle dernière journée de 2017 !
Have a nice last day of 2017 !
♥♥♥
29 décembre 2017
Puisque la vague de froid a décidé de continuer, Jordana, Callie-Ann et moi-même, avons décidé de sortir quand même.
Et voici une photo de nous trois, emmitoufflées, mais pas congelées !!
Since the cold wave decided to continue, Jordana, Callie-Ann and I decided to go out anyway.
And here is a picture of us three, muffled, but not frozen !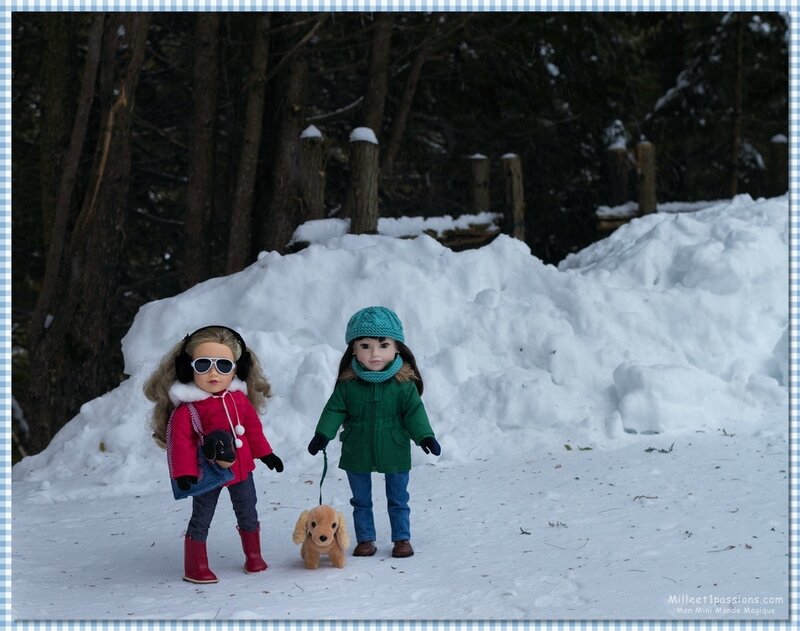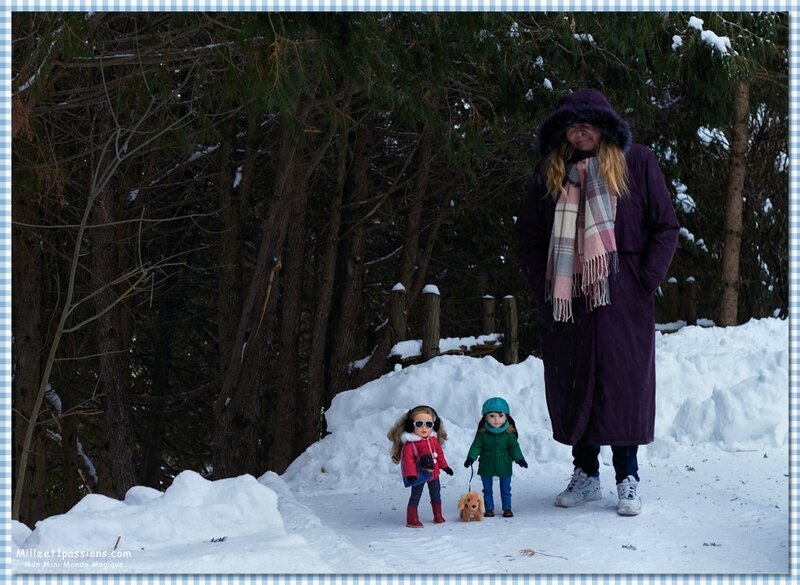 À bientôt, See you soon,
♥♥♥
27 décembre 2017
J'entends la porte à l'arrière de la maison qui coulisse...

étonnée, je vais voir.
Et je découvre 3 petits lutins qui me essayaient de sortir sans faire de bruit, avec leurs patins à glace sur l'épaule !
- s'il te plait, Guyloup, je peux aller patiner avec ma jumelle Jessica et sa copine Taryn ? demande Jonathan plein d'espoir.
- non mais, vous êtes fous, il fait - 30, c'est bien trop froid !
- c'est pas grave, tu sais, on s'est bien couverts ! m'a-t-il répondu.

Quels inconscients ces enfants !

I hear the door at the back of the house sliding ... étonnée, I'll see.
And I discovered 3 little elves who tried to go out without making noise, with their ice skates on the shoulder!
- please, Guyloup, can I go skating with my twin Jessica and her girlfriend Taryn? Jonathan asks hopefully.
- No, but you're crazy, it's - 30, it's way too cold!
- it does not matter, you know, we covered well ! he answered me
What unconscious these children!
Je voulais préciser que contrairement à ce que les médias laissent entendre, le froid que nous avons actuellement n'a rien d'incroyable, j'ai vu bien plus froid certaines journées depuis que je vis ici. Toutefois, ce qui est anormal, c'est d'avoir ces froids là en décembre, car habituellement, nous ne les subissons que de mi-janvier à mi-mars, le reste du temps se situant à des températures très supportables oscillants en permanence de -15°C à zéro.
Par ailleurs, ne paniquez pas non plus avec les températures de -40 des médias.... là encore, c'est le RESSENTI, avec l'humidité de notre cher pays, ajoutée au vent, comme vous le voyez ci-dessous, un -22°C peut donner un ressenti de -34 et bien sur, c'est celui là qu'on annonce, parce que ça fait "mieux" dans l'histoire !!!
I wanted to say that contrary to what the media suggest, the cold we have now is not incredible, I have seen much colder days since I live here. However, what is abnormal is to have these cold in December, because usually we only suffer from mid-January to mid-March, the rest of the time being at very tolerable temperatures constantly oscillating from 5 to 32 ° F.
Also, do not panic either with the temperatures of -40 of the media .... again, it is the RESSENTI, with the humidity of our dear country, added to the wind, as you see it below, a -7,6° C can give a feeling of -29,2 and of course, it is the one that we announce, because it is "better" in history!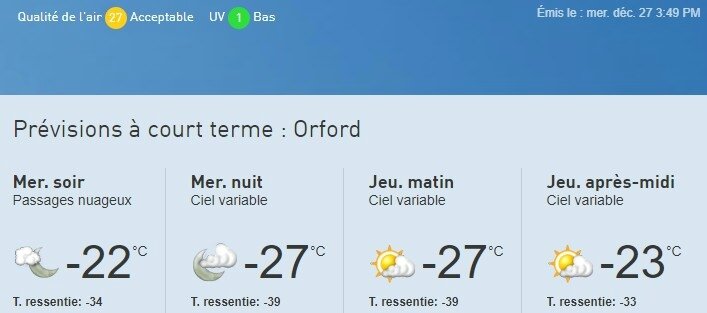 J'ai une pensée pour les sans-abris, autant humains qu'animaux. Comme le chantait Charles Aznavour :
Emmenez-moi au bout de la terre
Emmenez-moi au pays des merveilles
Il me semble que la misère
Serait moins pénible au soleil
I have a thought for the homeless, both human and animal. As Charles Aznavour sang:
Take me to the end of the earth
Take me to wonderland
It seems to me that misery
Would be less painful in the sun
À bientôt, See you soon
♥♥♥
26 décembre 2017
Quelques photos prises ce jour entre Sherbrooke et chez moi ; mettez un pull et une écharpe avant de les regarder, sauf si -20°C ne vous fait pas peur ; mais ça n'est encore rien, puisque demain après-midi nous aurons un ressenti de -31° !
Some photos taken today between Sherbrooke and my home; put on a sweater and scarf before looking at them unless -4°F do not scare you! but it's still nothing, since tomorrow afternoon we will have a feeling of -24 ° !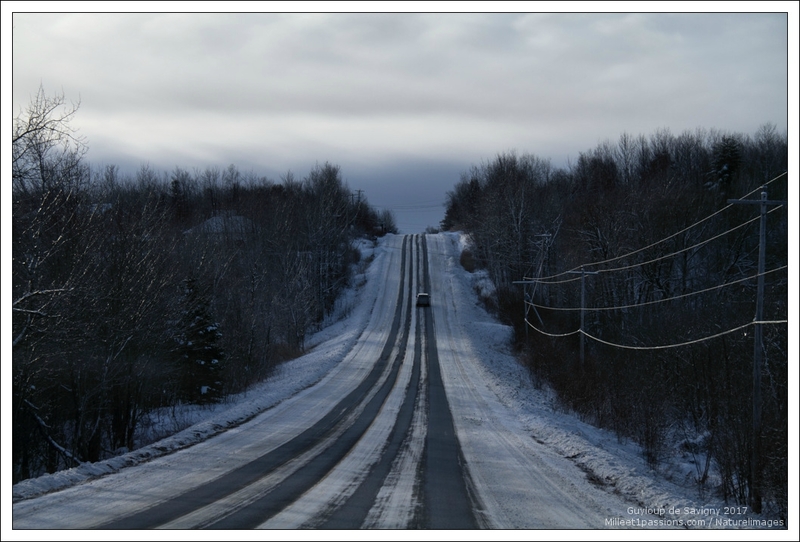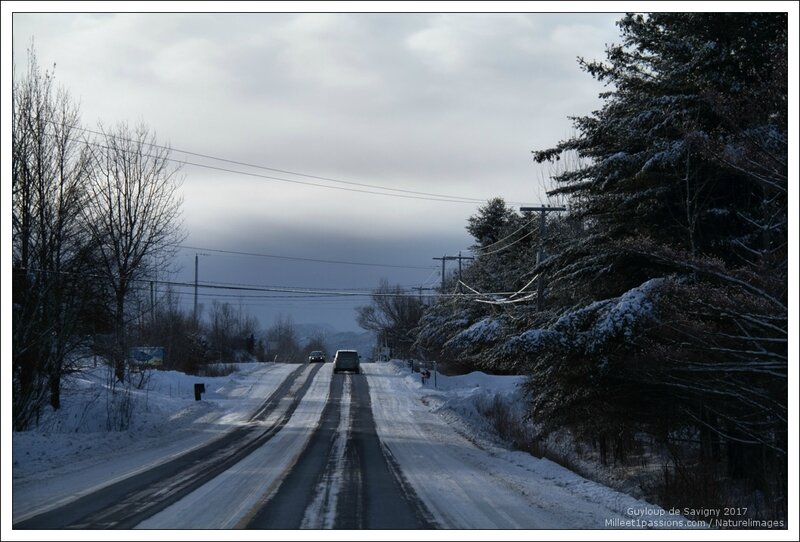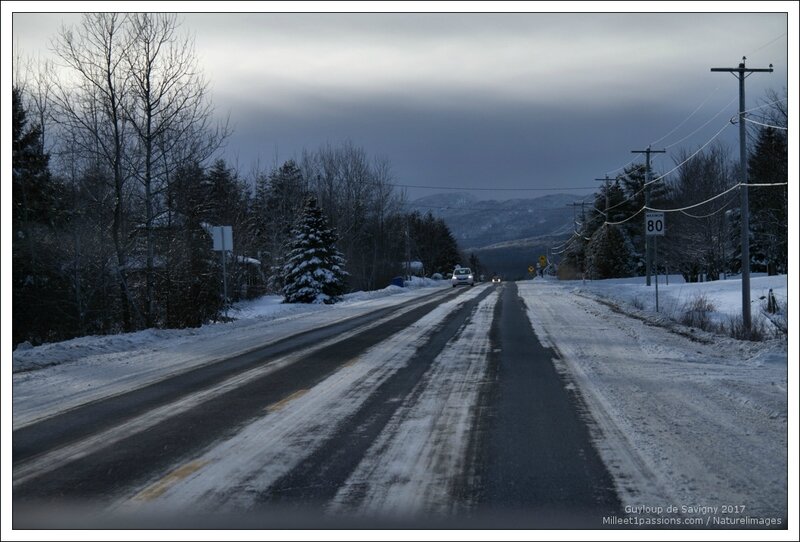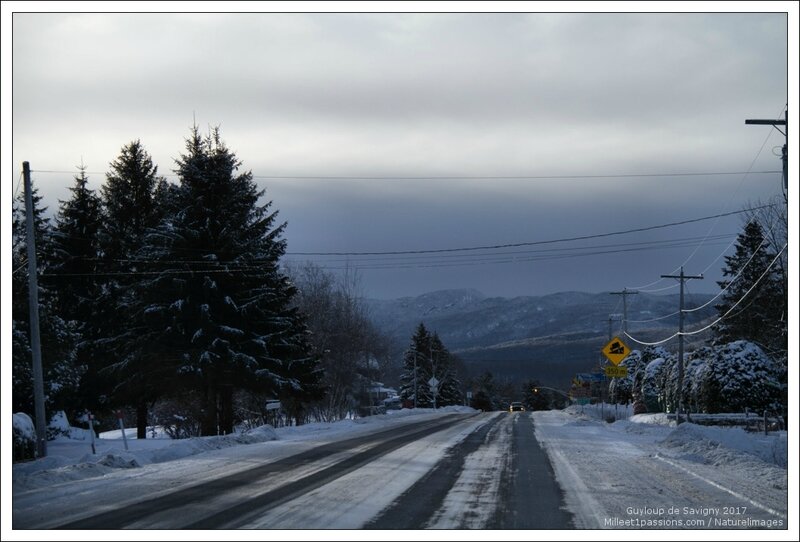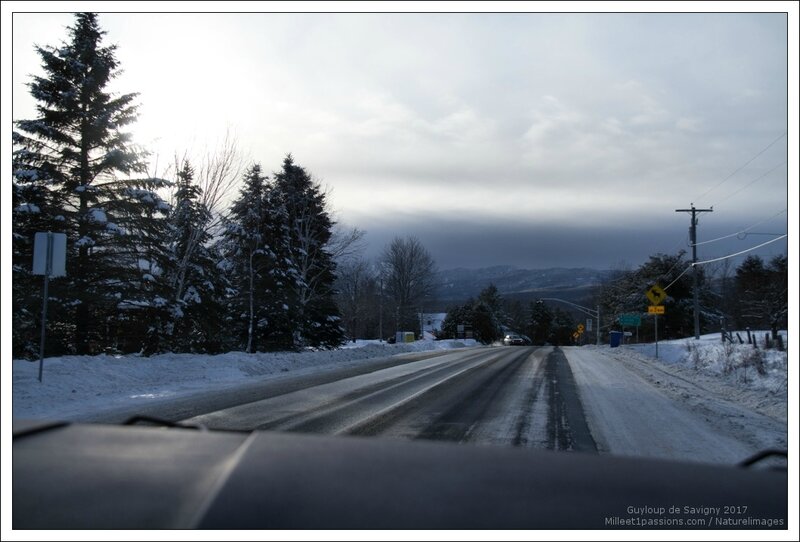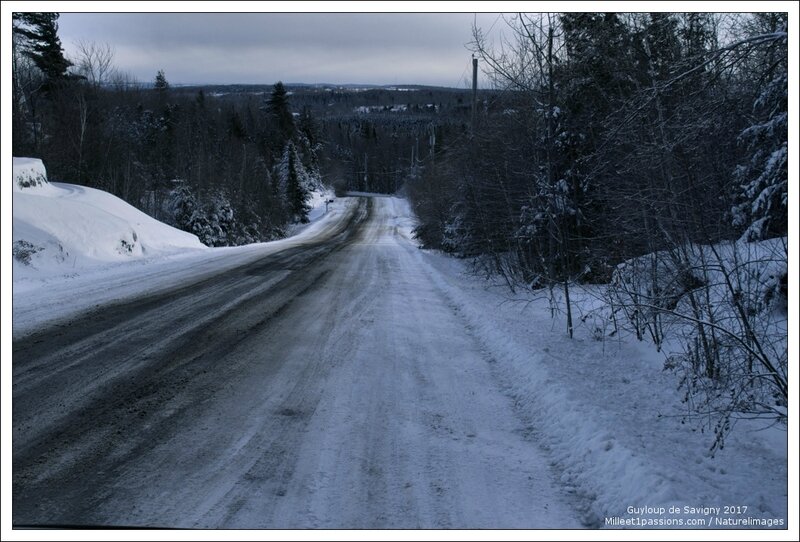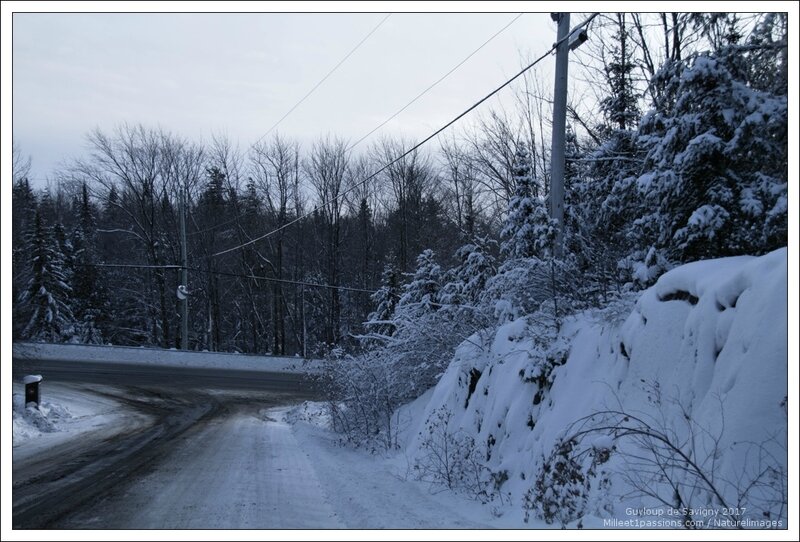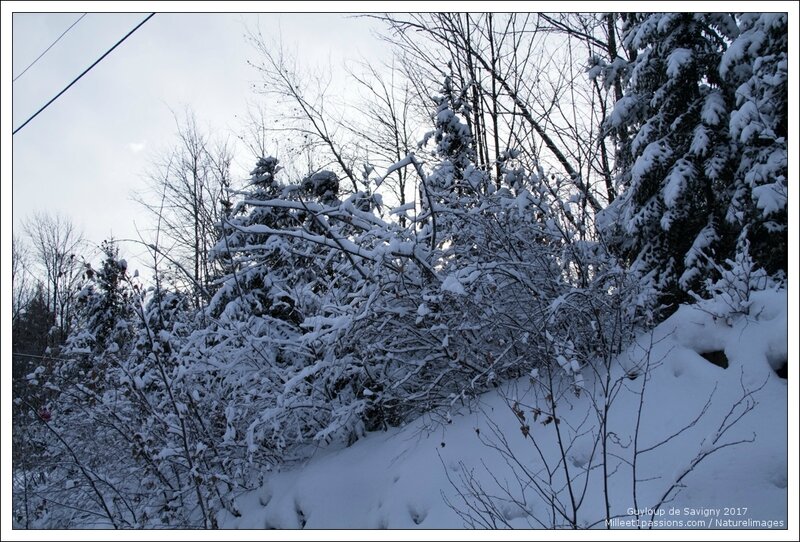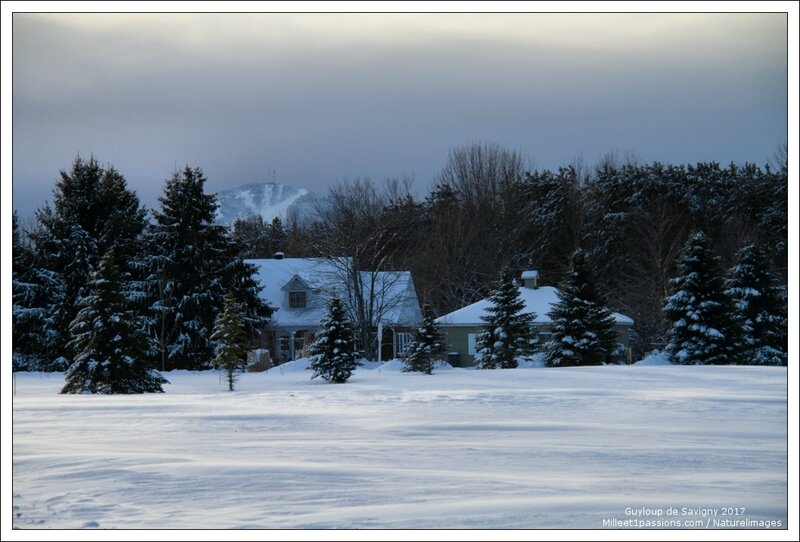 Au retour, Ilee était très contente de rentrer se mettre au chaud avec son chien, un chocolat chaud, des cookies et un bon bouquin.
"C'est ça, la vie : c'est dehors comme dans le coeur, il y a des moments froids et des moments chauds" a-t-elle commenté !!
On the way back, Ilee was very happy to go home with her dog, hot chocolate, cookies and a good book.
"That's it, life: it's outside as in the heart, there are cold moments and hot moments" she commented !!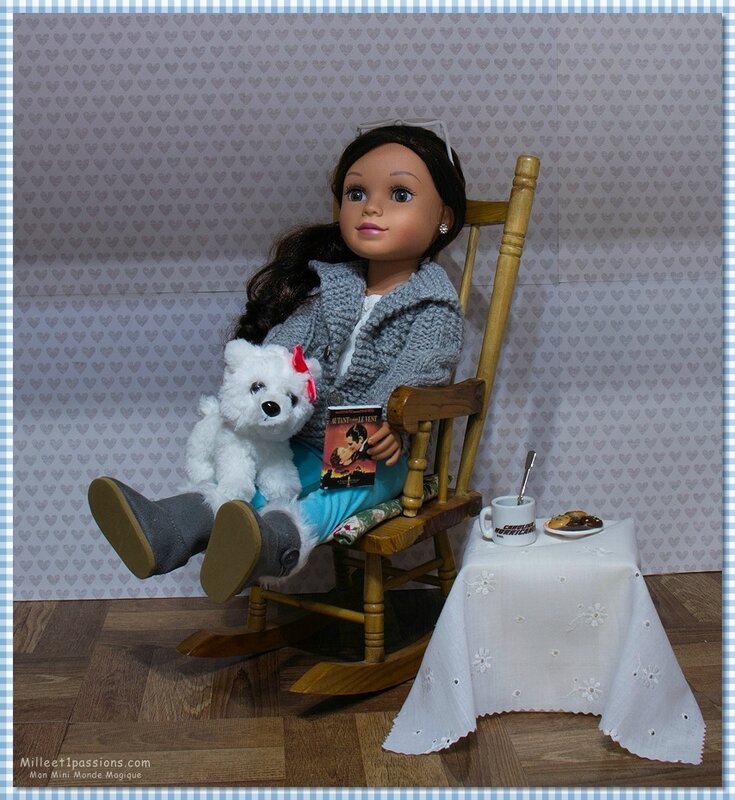 À bientôt, See you soon,
♥♥♥
Je voulais faire des cols à mes poupettes, je trouve que c'est mignon sur un pull... mais comme je suis un peu paresseuse (c'est surtout que j'ai beaucoup de poupées !), j'ai créé un fichier pour ma machine à broder, et voilà ce qu'elle a fait (presque) toute seule :
I wanted to make collars to my dolls, I think it's cute on a sweater ... but as I'm a little lazy (it's mostly that I have a lot of dolls!), I created a file for my embroidery machine, and that's what she did (almost) alone :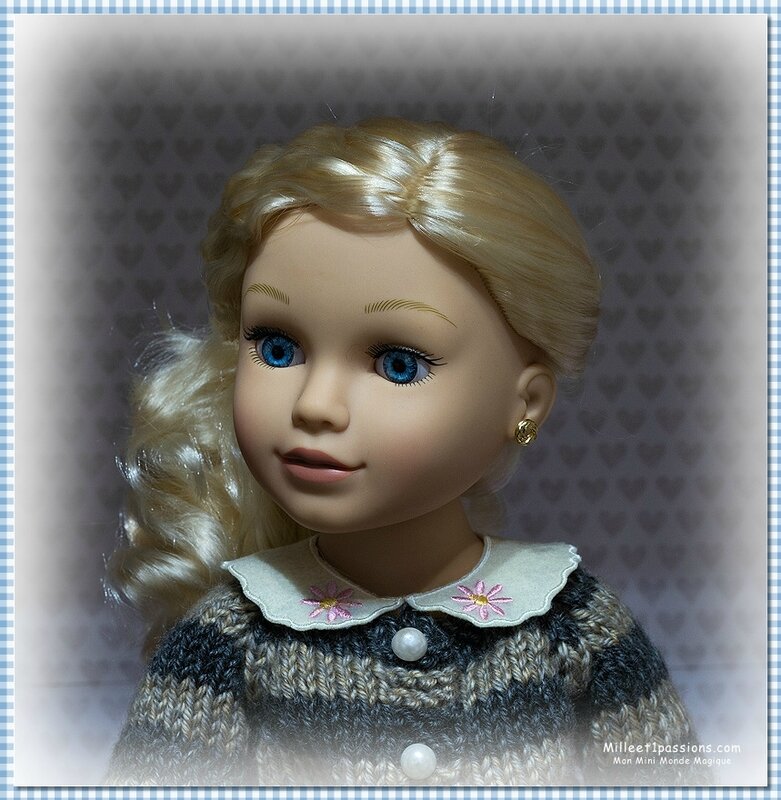 Il me reste maintenant à créer un petit motif décoratif différent pour chacune, ainsi que des finitions de col différentse, bourdon droit, festonné en coquilles, etc... ainsi que des cols à pointe.... à suivre !
Si le fichier vous intéresse dans le futur, il sera bientôt sur mon blog de broderie.
I now have to create a small different decorative designs for each, as well as different neck finishes, straight in satin stitches, scalloped in shells, etc ... as well as classic collars .... to follow!
If the file interests you in the future, it will soon be on my embroidery blog.
Cela va m'occuper à l'intérieur de la maison car vu les températures annoncées, je ne pense pas sortir faire des photos dehors cette semaine... non non non ! regardez : -24°C en pleine journée, ressenti - 33 !!
This will take me inside the house because given the temperatures announced, I do not think going out to take pictures outside this week ... no no no! look: -11,2°F in the middle of the day, felt - 27,4 !!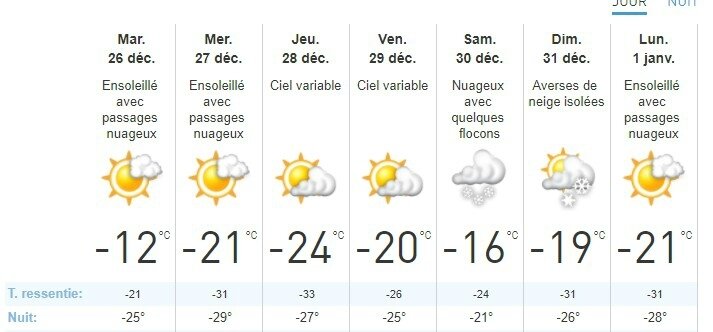 À bientôt, See you soon
♥♥♥
23 décembre 2017
J'ai trouvé une perruque pour poupée American Girl en vente pour un tout petit prix ; je ne sais pas pourquoi, mais en la voyant, j'ai immédiatement pensé à Kelsey, et je me suis dit : "pourquoi pas ?".
Quand je l'ai reçue, je lui ai essayée et j'ai adoré le résultat.
Du coup, Kelsey auburn est devenue Kelly blonde (pas de regrets car j'ai une autre Kelsey).
I found an American Girl doll wig on sale for a very small price ; I do not know why, but seeing it, I immediately thought about Kelsey, and I thought : "Why not?"
When I received it, I tried it and I loved the result.
Suddenly, auburn Kelsey became Kelly blonde (no regrets because I have another Kelsey).
J'ai eu envie de lui donner un style un peu différent : vous l'avez peut-être remarqué, la plupart de mes filles sont habillées comme moi, c'est à dire en jeans ou en leggins, alors je lui ai fait une jupe, un collant, un gilet assorti, et je lui ai mis des petites chaussures sages.
I wanted to give her a style a little different: you may have noticed, most of my girls are dressed like me, ie in jeans or leggings, so I made her a skirt, a tights, a matching waistcoat, and I put her some nice varnished little shoes.
Version modifiée Kelly :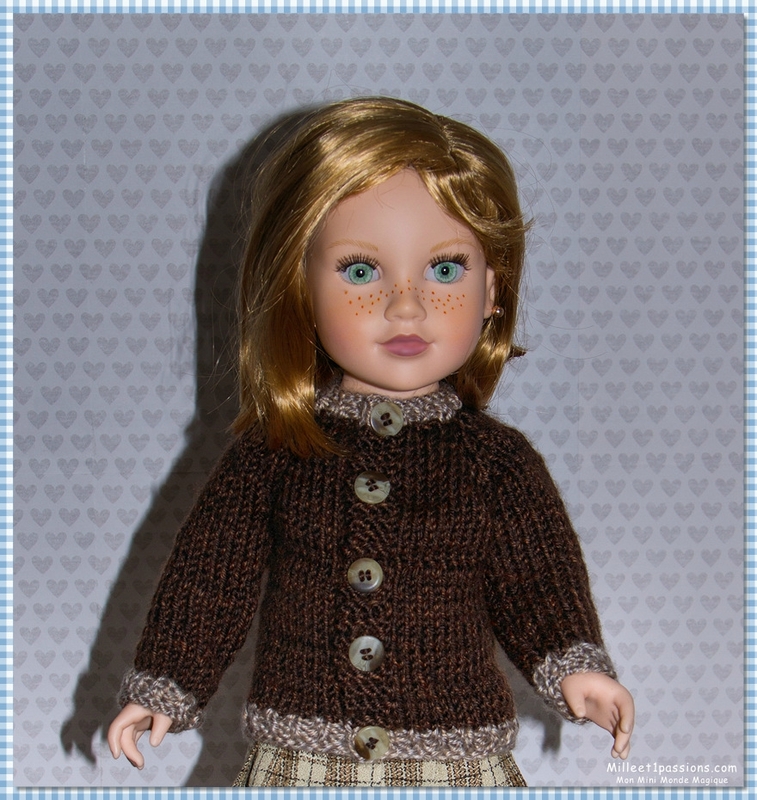 Version originale Kelsey :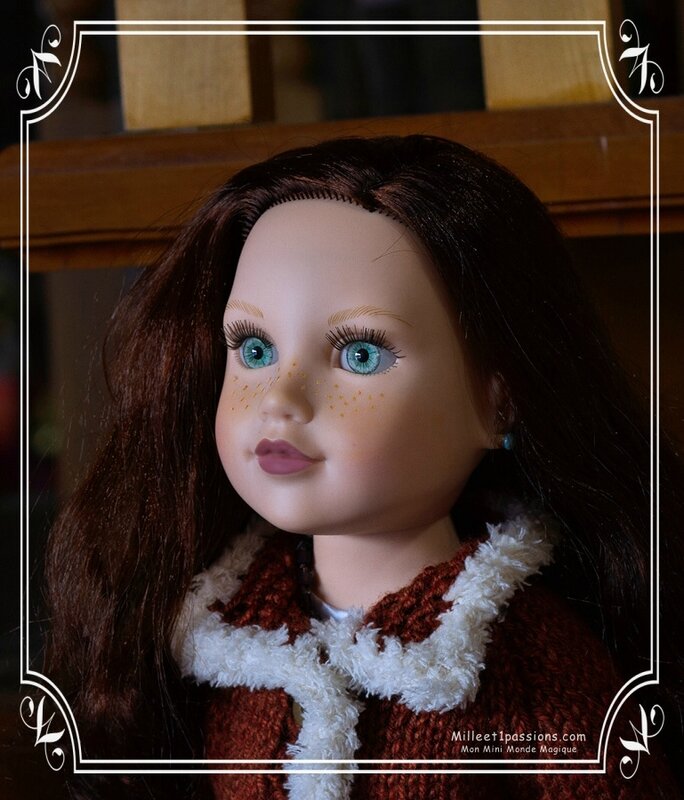 N'est-ce pas incroyable comme une couleur de cheveux peut changer une personne ?
Is not it amazing how a hair color can change someone ?
Joyeux Noël encore, Merry Christmas again,
♥♥♥
Mes petits lutins se joignent à moi pour vous souhaiter un JOYEUX NOËL
:-)

My little elves join me to wish you a MERRY CHRISTMAS
:-)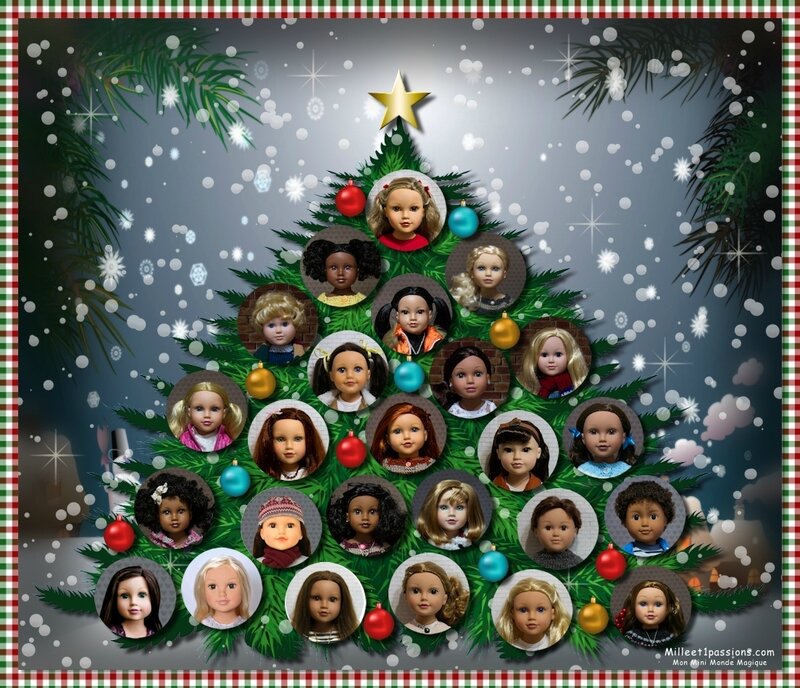 Que la magie attribuée à Noël par les enfants soit toujours dans votre coeur...
May the magic attributed to Christmas by children always be in your heart ...
Amitiés sincères, Sincere friendship,
♥♥♥
J'ai rencontré Jordana qui revenait de faire ses courses. Il faisait -15°C et le froid se voit sur ses joues et son nez... un peu rouges, grâce à la magie du logiciel !

I met Jordana who was coming back from shopping.
It was 5 °F and the cold is seen on his cheeks and nose ... a little red, thanks to the magic of software !
♥♥♥
17 décembre 2017
Je ne résiste pas à tirer des portraits de mes Journey Girls tant elles sont photogéniques ; c'est un vrai bonheur de photographe que les voir passer aussi près de l'objectif !!
Après Chavonne, que vous aviez vue ICI , voici 3 autres demoiselles qui se sont prêtées sagement à la pose.
I can not resist taking portraits of my Journey Girls as they are photogenic ; it's a true photographer's happiness to see them go so close to the lens !!.
After Chavonne, that you had seen HERE, here are 3 other young ladies who lent themselves wisely to the pose.
Ilee la blonde, si romantique, que j'ai appelé Ingrid en raison de son allure scandinave, ses cheveux de clair de lune, son teint de lys et ses yeux limpides comme les fjords de Norvège :
Ilee the blonde, so romantic, that I called Ingrid because of her Scandinavian look, her moonlight hair, her lily complexion and her clear eyes like the fjords of Norway :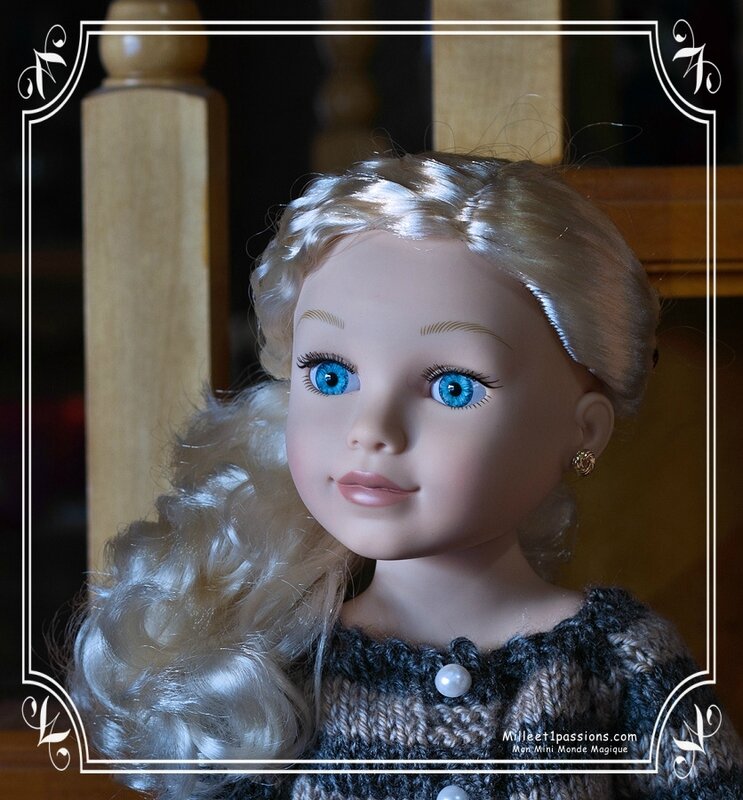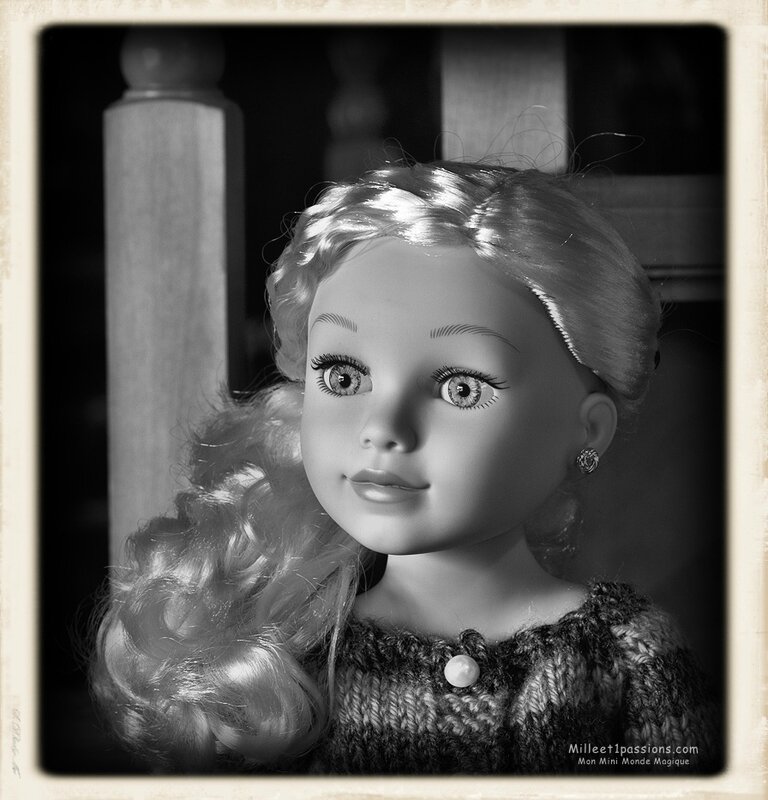 Jordana, aux cheveux blond cendré s et aux yeux noisette qui semblent toujours rêver d'ailleurs lointains :
Jordana, with ash-blond hair and hazel eyes who always seem to dream far away: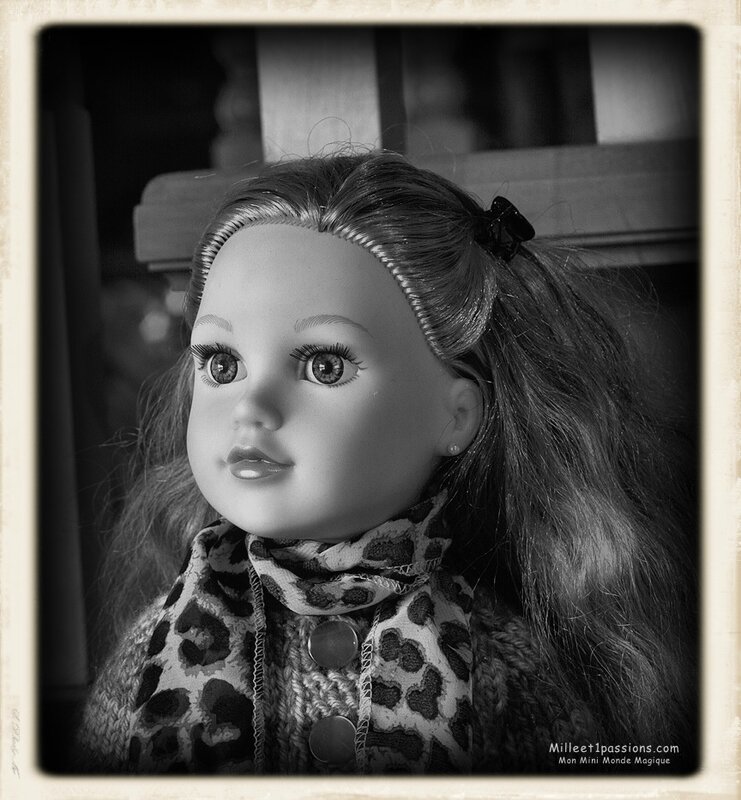 Kelsey l'observatrice, avec ses cheveux d'acajou et ses yeux clairs comme une cascade de montagne :
Kelsey the observer, with her mahogany hair and clear eyes like a mountain waterfall :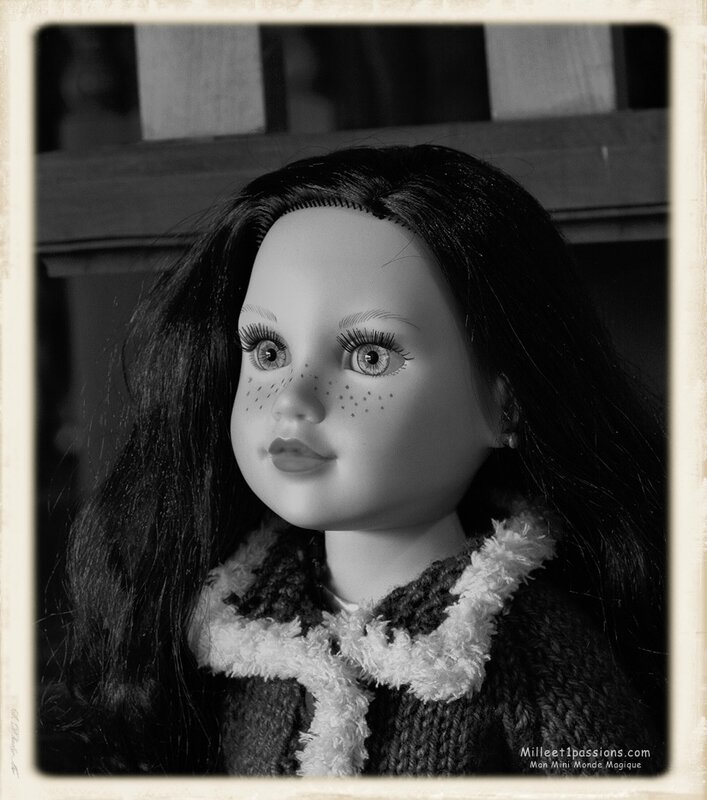 À bientôt / See you soon,
♥♥♥